Moving Into the Bullring
The Prabowo-Sandiaga camp is planning to move their campaign headquarters to Central Java in order to steal votes away from Jokowi.
Edition : 18 Desember 2018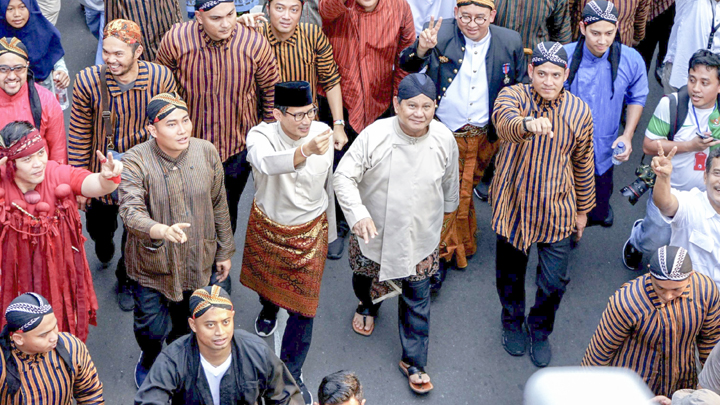 ABOUT one kilometer from the home of President Joko Widodo in Jalan Kutai Utara, Solo, Central Java, a 6,000-square-meter building is filled with campaign materials for presidential-vice-presidential candidates Prabowo Subianto and Sandiaga Salahuddin Uno. Vertical banners are attached to the fence bearing the images of those candidates who are number 02 on the ballot. A banner reading "Central Coordination Post for the Prabowo-Sandia
...