The Cause of Corruption
Edition : Monday, January 4, 2021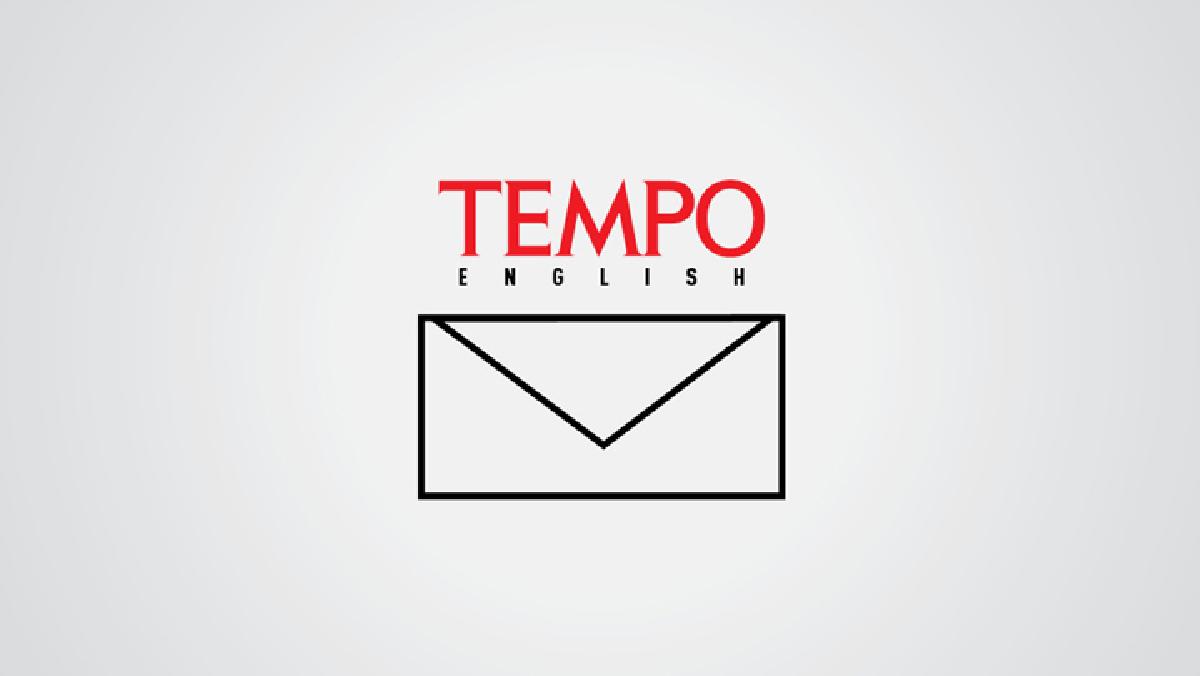 THE cause of corruption is incomplete or less stringent legislations. It means the laws regulating it and their enforcement. The accommodation of interests also becomes a loophole for the spread of corruption. Therefore, the most important way of preventing corruption is legal awareness. If the laws are weak but the public is aware, corruption will be avoided.
The other important thing is government's political will to uphold law enforcement and determination to eradicate corruption. Corruption is not an ordinary crime because it is considerably harmful to the most basic foundations of life, which are social ethics, even values of humanity.
There are six methods of corruption eradication: a decent employee salary system, strict sanctions and prohibitions on taking bribes and gifts, a wealth calculation system, leadership role models, proportional punishments, and public supervision. Three supporting pillars are education, the environs and the media. The three approaches described above will cultivate an anti-corruption culture.
W251bGwsIjIwMjEtMDUtMTEgMDQ6MjI6NTkiXQ
Helda Erlani
Siak Sri Indrapura, Riau
---

New Hobbies for New Year
THE year of 2020 was a very hard one for all of us; plans were delayed, jobs were lost, businesses had to close down, and we even lost some people around us. It was like a nightmare that we shared together. In 2021, we pin our hopes and prayers on better and positive things so as to be able to rise again from this bad situation.
Without realizing it, we have gained various insights and lessons, appreciating our bodies, desiring to be cleaner and healthier, also utilizing spare time by seeking creative hobbies. Many people are trying to develop the hobbies into small professions or businesses that can produce extra income for their families.
Learning flower arrangement is one of them. Flowers serve as universal language used in the whole world to convey messages. Nearly all industries need flowers. Moreover, flowers can give us positive natural energy so that while engaged in arrangement they help us relieve our stress.
Evi
Jakarta
---

Reordering Indonesia 2021
COVID-19 worsens the classic problem of national health related to the shortage of health facilities (hospital beds and other supporting facilities) as well as the limited numbers of doctors and health care workers. In the social aspect, 2020 had become the year of delay and cancellation of nearly all agendas involving mass gatherings with its impact on the economy. In quarter III, Indonesia's gross domestic product was still minus 3.49 percent and Indonesia was in the status of economic recession.
The New Year of 2021 should appropriately become the momentum for improvement and revival in facing the pandemic through a change and consistency in attitude. Correct response and policy consistency of the president and cabinet ministers; maximum and professional supervision by the Corruption Eradication Commission, the Supreme Audit Agency, the Ombudsman and other supervisory agencies; also accurate targets of policy implementation constitute the key to achieving the goal of national revival in 2021.
At last, Indonesia indeed cannot evade the difficult situation throughout 2020, but the potential and prospects for getting out of the condition are not a mere imagination. As long as righteousness, partiality toward justice and support from the government and society remain preserved, the optimism for revival will keep reverberating in our beloved motherland.
Gerry Katon Mahendra
Aisyiyah University, Yogyakarta