Suit Against the Civic Knowledge Test
Monday, 21 June 2021
Non-active KPK employees are filing a lawsuit to several institutions against the civic knowledge test. The process of regulating the test is considered as legally flawed.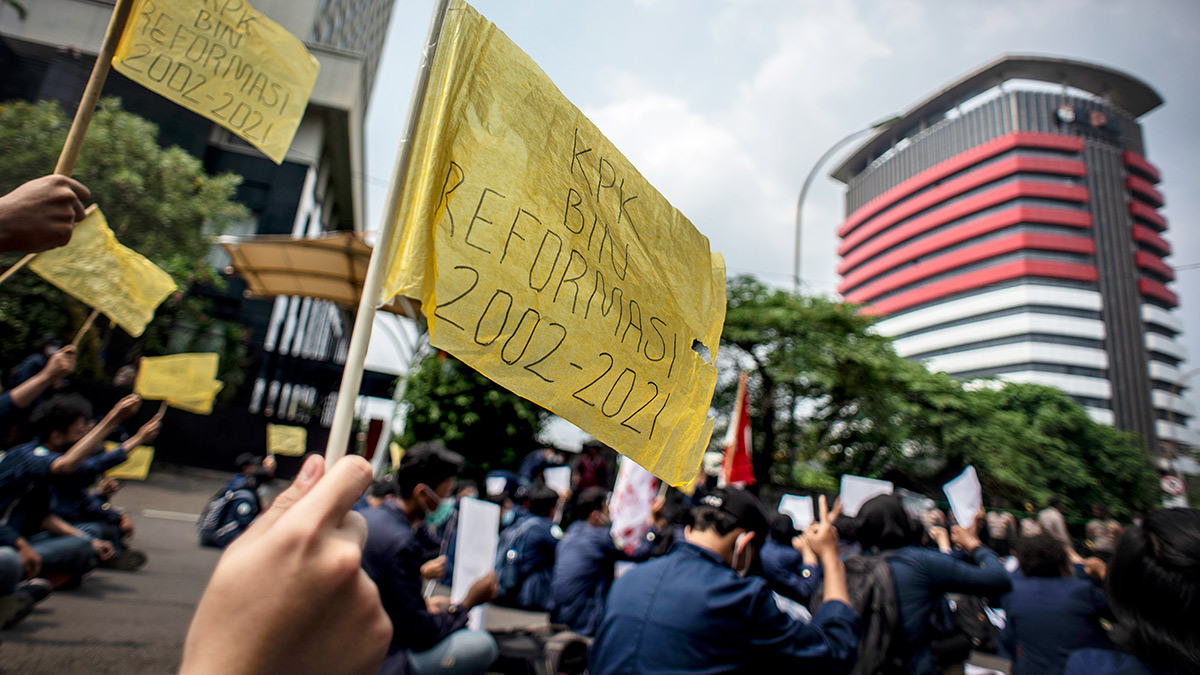 Students protesting at KPK's Red and White Building, Jakarta, June 2. The protest symbolizes the rejection of the compromised KPK. Antara/Aprillio Akbar . tempo : 167014040378
THE statement letter has been circulating among non-active employees of the Corruption Eradication Commission (KPK) since mid-June. Nine employees have signed the five-page document containing a statement withdrawing the request for the Constitutional Court to review the KPK Law. "The plan is to send it to the Constitutional Court next week," said former KPK head of regulation and legal product design, Rasamala Aritonang, on Saturday,
...
Kuota Artikel Gratis Anda Sudah Habis
Silahkan berlangganan untuk menikmati akses penuh artikel eksklusif Tempo sejak tahun 1971
PAKET TERPOPULER
12 BULAN
696.000
Rp 594.000
*Anda hemat -Rp 102.000
*Update hingga 52 edisi Majalah Tempo
1 BULAN
Rp 54.945
*GRATIS untuk bulan pertama menggunakan Kartu Kredit