I'm the One Responsible
Monday, 11 October 2021
An interview with Agriculture Minister Syahrul Yasin Limpo on the food estate project. The agriculture ministry is focused on planting commodities besides cassava, which is the defense ministry's project.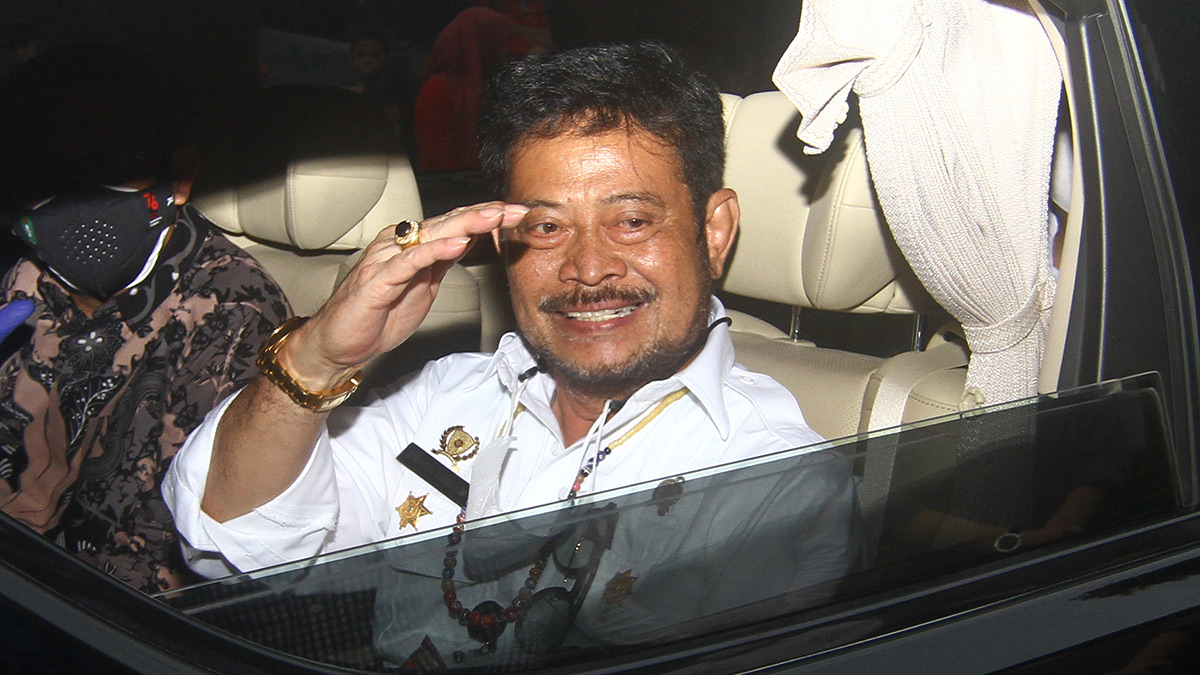 Agriculture Minister Syahrul Yasin Limpo after a working visit in Pontianak, West Kalimantan, September 11. Antara/Jessica Helena Wuysang . tempo : 166957306511
THERE is a rule at the agriculture ministry that journalists must not carry cellular phones when interviewing the minister. Officials took Tempo and The Gecko Project journalists' cell phones when we came to interview Minister Syahrul Yasin Limpo about the food estates in Sumatra, Sumba, and Kalimantan on Thursday, September 30. They only allowed one cell phone for recording.
Syahrul received us in his large office room on the second floor
...
Kuota Artikel Gratis Anda Sudah Habis
Silahkan berlangganan untuk menikmati akses penuh artikel eksklusif Tempo sejak tahun 1971
PAKET TERPOPULER
12 BULAN
696.000
Rp 594.000
*Anda hemat -Rp 102.000
*Update hingga 52 edisi Majalah Tempo
1 BULAN
Rp 54.945
*GRATIS untuk bulan pertama menggunakan Kartu Kredit