Sex Predator Professor
Two University of Indonesia students claim to have been victims to sexual harassment perpetrated by a professor of political science. Students are now coming forward with cases of sexual assault on other campuses.
Edition : Monday, November 22, 2021
BECAUSE she had to undergo treatment for an illness, Ritika could not take her end of semester test for the subject of Indonesian Politics under Burhan Djabier Magenda at end of December 2019. The graduate student of the University of Indonesia in Depok, West Java, sent a short text message to Burhan to request a make-up exam date.
Responding to Ritika, not the real name of the 27-year-old woman, Burhan wrote back that he could be met on the UI campus that same day at 3pm. But, one hour before the appointed time, Burhan texted her saying he could not come to the campus because he had to drop off his grandchild. The 75-year-old professor asked the meeting be moved to 5pm at the Gramedia Matraman bookstore in Central Jakarta.
Arriving at the bookstore, Burhan directed Ritika to meet him at the Bumbu Desa restaurant nearby. As they sat facing each other in the restaurant, Ritika asked again when she could take a make-up exam. Burhan, said Ritika, replied by saying the matter could be arranged. The conversation then turned to things not related to the exam or class subjects.
They spent three hours chitchatting. Burhan even asked a waiter to take a photo of the meeting. Because it was getting late, Ritika took leave. Burhan asked where she was going to. Ritika explained she was meeting friends in Kalibata, South Jakarta. "Oh, we're headed in the same direction. Let's call an online taxi," Ritika related, recalling Burhan's words.
Using the Grab application, Ritika ordered a taxi for two drop-offs: Kalibata and Griya Wartawan Cipinang in East Jakarta. Having only been in Jakarta for six months, the young woman from West Sumatera did not realize that Cipinang and Kalibata were locations far from each other. She only realized that the two locations were not in the same direction upon seeing the app's map. "But because the professor had requested it, I booked the one taxi for the two destinations," she said on Friday, November 19.
The two sat in the vehicle's backseat. After some 10 minutes on the road, Burhan suddenly moved closer and took her hand. Feeling awkward, Ritika brushed off Burhan's hand and pretended to look for her cell phone in her bag. Instead of retreating, Burhan reached for Ritika's thigh. Though she tried to push him with her bag, Burhan kept his hand where it was. "He positioned it between my two thighs," she said.
Burhan also elbowed Ritika's right breast. Ritika cringed as close as possible to the car door. But Burhan continued his efforts. Fortunately they almost reached the Kalibata apartments near the Heroes Cemetery. Trying to remain courteous, Ritika bade her leave and put out her hand for a handshake as she opened the door.
But suddenly Burhan kissed Ritika on both cheeks. While she was still in shock and feeling flustered, Burhan took hold of her head. "He kissed me full on the mouth and moved his lips," said Ritika. Ritika fought him off, threw open the car door, and ran to the apartment building.
With her ragged breath, Ritika described the incident to her friends from the same year whom that evening were gathered in the Kalibata apartment. They urged Ritika to make a report to the faculty department. As she made her report the next day, only then did Ritika get information that Burhan had a reputation for being flirtatious.
Gayatri—not her real name—was also a victim of a sexual harassment perpetrated by Burhan. In 2004, Gayatri was in the middle of writing her thesis to complete her undergraduate studies. Because the topic she had chosen was about the Golkar Party, Burhan was her supervising lecturer. "I had heard that he was a flirtatious lecturer," said the Class of 1999 student. "So for each appointment with him, I made sure I did not dress up."
Despite this, Burhan kept making advances. Every time he made flirtatious remarks, Gayatri would retort by saying, "What are you talking about, Sir?" But one incident could not be stopped with a retort. At one time, Gayatri had need for supervision. Burhan directed her to meet with him at the House of Representatives (DPR) building. At the time, he was a legislator with the Golkar Party.
Bearing in mind of his reputation, Gayatri asked a male student also under Burhan's supervision to accompany her. Upon their arrival, Burhan had Gayatri's colleague come in first. From the anteroom, Gayatri could see her colleague talking with Burhan, because the door to his office was left open.
Came her turn, Burhan closed the door and locked it. Gayatri asked why Burhan had locked the door. Instead of answering, Burhan started making flirtatious remarks. Gayatri tried to keep the talk on her thesis topic until the end of the discussion.
As she was taking leave, Burhan stood at the door and took her in his arms. "He said, 'I care about you, I want to hold you,'" said Gayatri. Afraid of being raped, Gayatri fought him off and begged Burhan to let her go. After turning the key and throwing the door open, Gayatri rushed out to look for her male friend.
Shakingly, Gayatri told him what had just happened in Burhan's office. Her colleague urged Gayatri to report the incident to the university department. Faculty and staff members of the political department advised her to seek another supervisor. "But my thesis was already half done, so I decided to continue on," she said.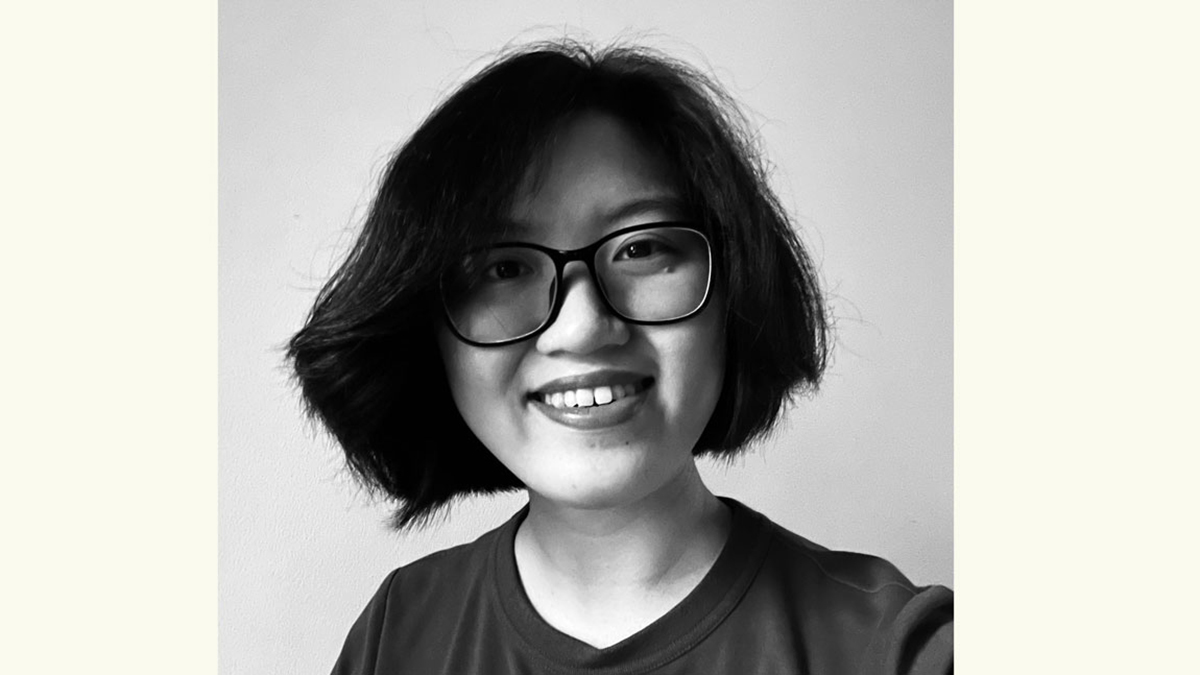 Charlenne Kayla Roesli Personal Doc.
After that incident, Gayatri always had somebody accompany her during thesis supervisory sessions. Finally her research was done, she submitted her completed thesis, and got ready for the final academic examination session. One week before the exam in early August 2004, Burhan rang her and told her to meet him on the UI campus in Salemba, Central Jakarta. Afraid a similar incident to the one at the DPR buliding, Gayatri refused to come.
Burhan did not turn up for the exam. When Gayatri called him, Burhan said he was not going to the campus that day. "The thing is, you yourself didn't come the other day," he said, as echoed by Gayatri. To the other faculty members, Burhan said he was down with flu.
Gayatri tried to trace down other victims of Burhan's sexual assaults. She heard that his assistant, and even another professor, had been victims. The professor confirmed that Burhan's misdemeanors had been noted since the 1990s. "Meaning, he has been like this for 30 years," said the female professor.
Asked for confirmation about the incidents, Burhan made evasive remarks. "Say their names" he said. About the incident in the DPR building, he said he never closed the door to his office. "Also there was no kissing," he said. "That's just a made-up story. With those I am close to, of course I would give them a peck on their left and right cheeks."
Sexual harassment on campus also occurred at Multimedia Nusantara University (UMN). Four students from that university uncovered sexual violence cases as they conducted an in-depth report for their final assignment in April. The four are Charlenne Kayla Roeslie, Gracia Yolanda Putri, Xena Olivia, and Aaron Patrick.
They stumbled upon the story of sexual harassment by a lecturer. Some of his victims related how the lecturer often took pictures of students, would promise them gifts, and would tell them his marriage troubles.
After the assignment was done, Charlenne and friends decided to publish the story in the campus magazine. UMN was in an uproar, and the four were called in to face the rectorate. Rector Ninok Leksono, former editor of Kompas daily, cut short the lecurer's teaching contract.
The story did not stop there. Charlenne and friends created a reporting form for sexual harassment cases that were uncovered by the original in-depth report. Within a week call, seven new stories came to the fore from five students. This time the perpetrator was a fellow student. Charlenne herself was nearly a victim. "The pattern was always the same: he would take his victims to the stairs, then he'd overcome them and kiss them," said Charlenne.
To date, Charlenne has received 40 grievance reports. They want the rectorate to take action. "We will take measures, there will be no mercy," said Ninok Leksono. The predator student has been sanctioned with postponement of his academic activities.
LINDA TRIANITA, RIKY FERDIANTO
Subscribe to read this entire article.
Start From
Rp. 36.000*/Month
✔
Unlimited access on Tempo website and mobile
✔
Tempo Media App on Android and iPhone
✔
Podcasts, video documentaries and newsletters
✔
Archives of all news from Tempo Magazine since 1971 and Koran Tempo since the first edition in 2001
sexual assault in university
government regulation on sexual assault
education, culture and research ministry