Door-to-Door Vaccination Strategies
Doctors and vaccinators need to create strategies in face of heavy resistance to vaccination from certain members of the community. Some use of the influence of community leaders.
Edition : Monday, Desember 27, 2021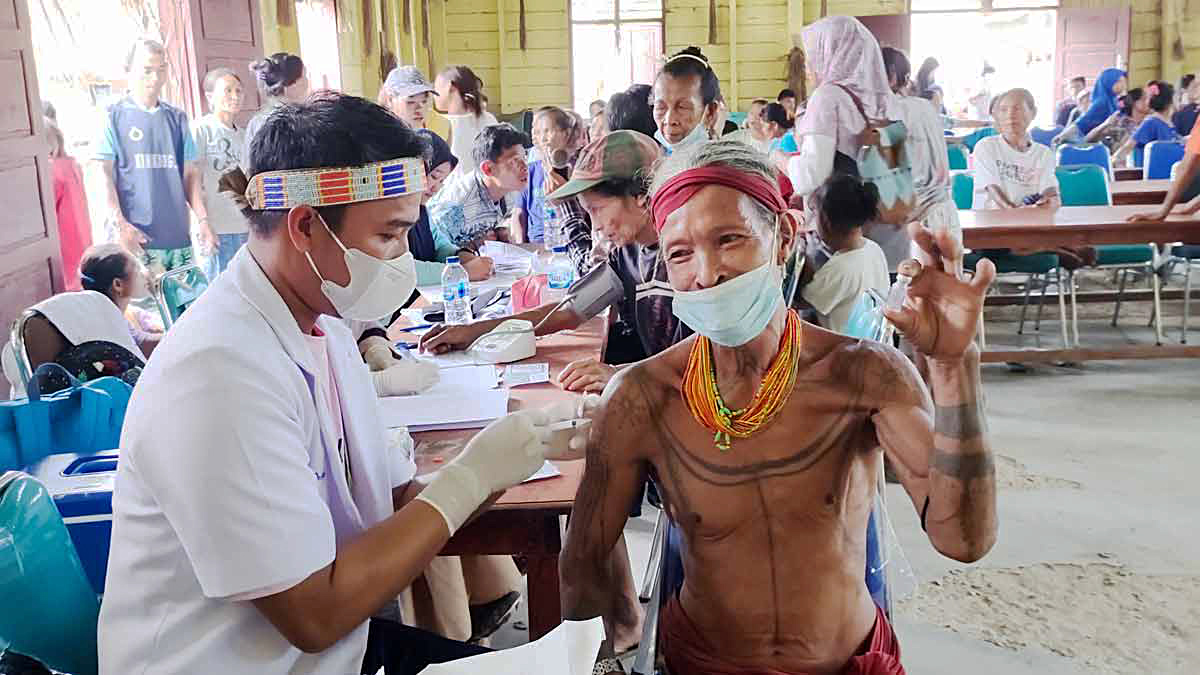 DOCTOR Steven De Nachs, 27, was all set to work at the Matotonan village hall in South Siberut, Mentawai Islands, West Sumatra, on the morning of Wednesday, December 8. Wearing his white coat, Steven also wore the luat headdress and beaded necklace of a sikerei—the traditional healers and revered persons in Mentawai society. Steven and two health workers were ready to inject the villagers who were queuing up for the Covid-19 vaccination. St
...
WyIyMDIyLTAxLTE3IDA0OjUwOjA0Il0
Subscribe to read this entire article.
Start From
Rp. 36.000*/Month
✔
Unlimited access on Tempo website and mobile
✔
Tempo Media App on Android and iPhone
✔
Podcasts, video documentaries and newsletters
✔
Archives of all news from Tempo Magazine since 1971 and Koran Tempo since the first edition in 2001
People of the Year
Covid Heroes