Wavering from Heart Failure
Monday, 19 July 2021
Poor cellular phone sales performance further added to the difficulties of Tiphone Mobile Indonesia. Its subsidiaries are overburdened by debt.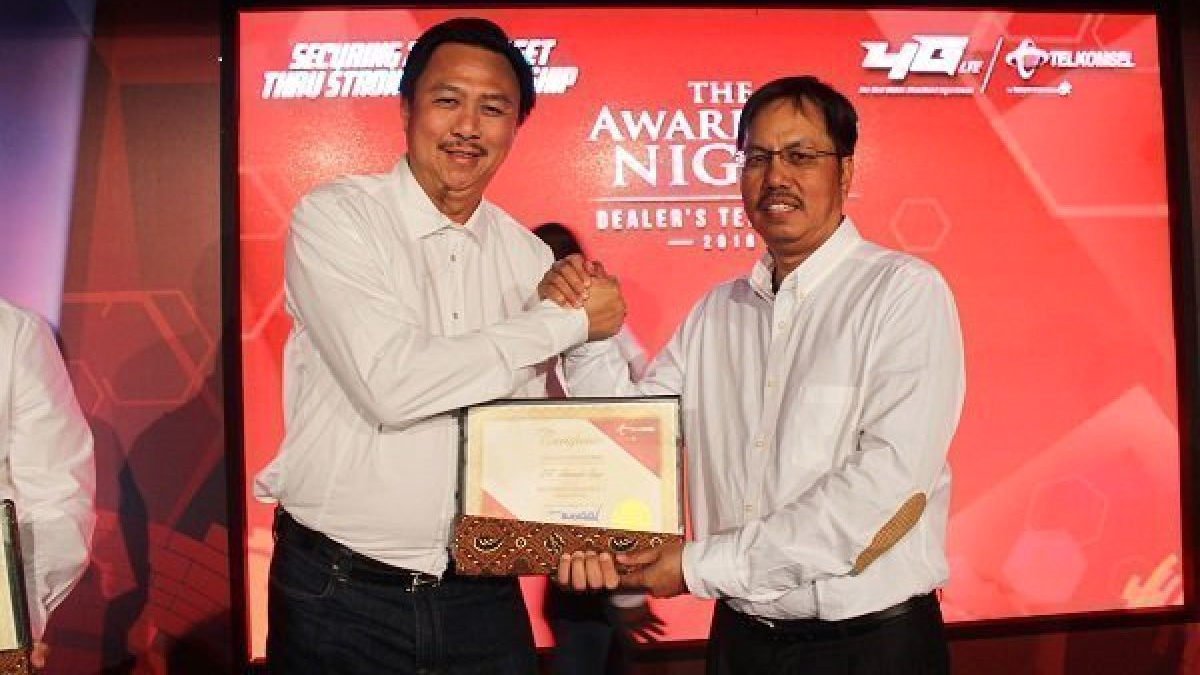 Telesindo Shop CEO Hengky Setiawan (left) and Telkomsel Director of Sales Mas'ud Khamid pose for a photo during the Telkomsel Dealer Award 2016, in February 2016. tiphone.co.id . tempo : 167014506816
SYMBOLS of Tiphone Mobile Indonesia's past glory are disappearing one after another. The tall building at the intersection of Jalan Gadjah Mada and Jalan KH. Zainul Arifin, Central Jakarta, which used to be the headquarters of the company owned by Hengky Setiawan, for example, has changed. The "Telesindo" nameplate that adorned the 14-story building for years has been replaced by one that reads "Lawu." Telesindo Towe
...
Kuota Artikel Gratis Anda Sudah Habis
Silahkan berlangganan untuk menikmati akses penuh artikel eksklusif Tempo sejak tahun 1971
PAKET TERPOPULER
12 BULAN
696.000
Rp 594.000
*Anda hemat -Rp 102.000
*Update hingga 52 edisi Majalah Tempo
1 BULAN
Rp 54.945
*GRATIS untuk bulan pertama menggunakan Kartu Kredit