Mimicry of a Second Universe
Monday, 9 May 2022
The wave of metaverse development starts to roll in Indonesia. Plenty of benefits with plenty of risks.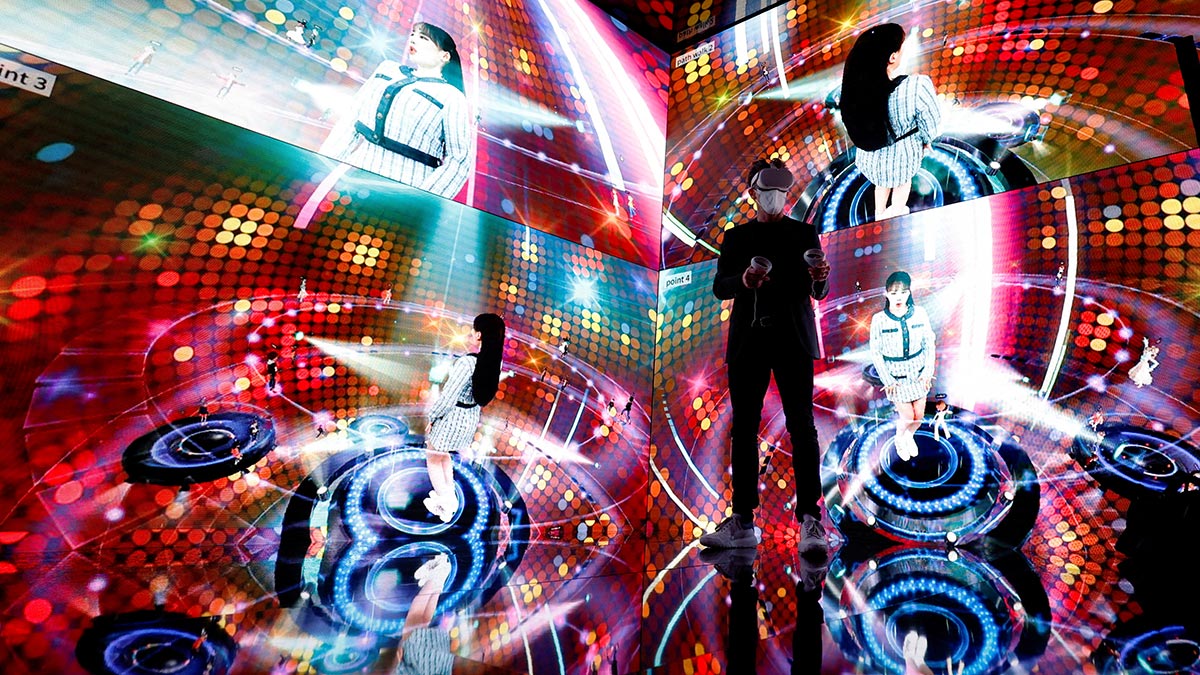 A visitor tries a screen called "metaverse Service" at the SK Telecom stand during GSMA's 2022 Mobile World Congress (MWC), in Barcelona, Spain, February 28. REUTERS/Albert Gea . tempo : 166956593170
THE one-hour event on Friday, April 1, became a stage for celebrity couple Raffi Ahmad and Nagita Slavina to promote and showcase Rans, the entertainment business they started in 2018. Rans' digital media assets, which were only two at the beginning, namely Rans Entertainment and Rans Music, have now grown to 14 cross-sector businesses.
With 110 million followers on various social media platforms, Rans ventures into the business of product
...
Kuota Artikel Gratis Anda Sudah Habis
Silahkan berlangganan untuk menikmati akses penuh artikel eksklusif Tempo sejak tahun 1971
PAKET TERPOPULER
12 BULAN
696.000
Rp 594.000
*Anda hemat -Rp 102.000
*Update hingga 52 edisi Majalah Tempo
1 BULAN
Rp 54.945
*GRATIS untuk bulan pertama menggunakan Kartu Kredit