PNM
PNM and Ministry of Cooperatives and SMEs Holds an NIB Training
Monday, 26 September 2022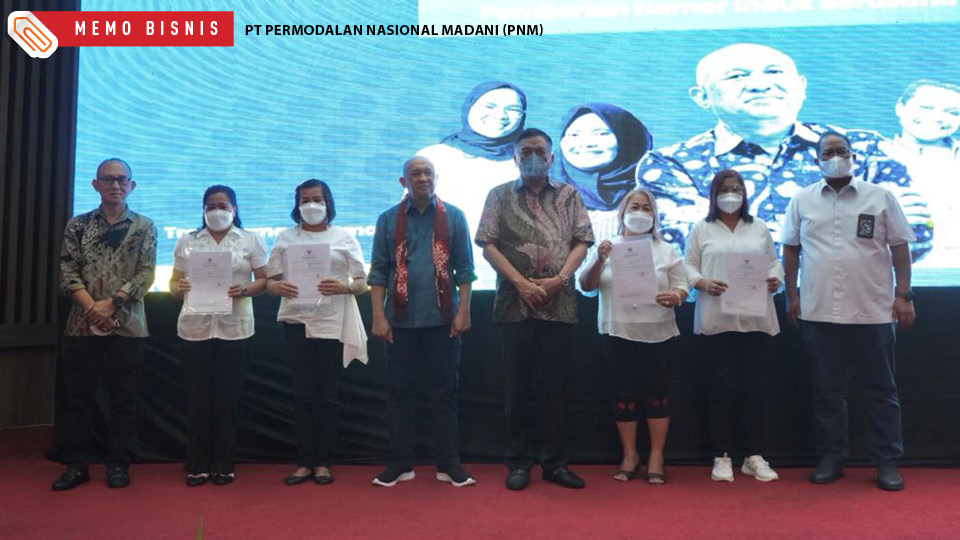 The event of handing over the Business Identification Number (NIB) to Micro, Small and Medium Enterprises (UMK) with a total of 600 participants who are Ultra Micro Women assisted by PNM (PNM Mekaar Customers), Saturday, September 24, 2022.. tempo : 169585515263_
PT Permodalan Nasional Madani (PNM) is getting more active to empower and assist Ultra Micro Women in Manado, North Sulawesi, through the Business Capacity Development (PKU) program.
This PNM Ultra Micro Women or better known as Mekaar PNM Customers have received a Certificate of Business Identification Number (NIB). They got it by joining the NIB Submission event for Micro and Small Business (UMK) actors with a total of 600 participants who are Ultra Micro Women assisted by PNM (PNM Mekaar Customers). This training was held at the Ballroom of the Aryaduta Hotel Manado, North Sulawesi, on Saturday, September 24, 2022.
The Business Identification Number (NIB) is an identity that must be owned by all business actors. Its main function is as an identification card for business actors, either they are individuals or non-individuals.
This event was attended by Teten Masduki as Minister of Cooperatives and SMEs of the Republic of Indonesia, Sunar Basuki as Director of Operations of PT PNM, Eka Pradana Wijaya as Head of PNM Manado Branch, and Dicky Fajrian as Head of PNM PKU Division.
The Minister of Cooperatives and SMEs, Teten Masduki said, "I really appreciate the support of PT PNM to advance Indonesian MSMEs".
PT PNM's Director of Operations, Sunar Basuki hopes, "The legality of the Mekaar women's business is guaranteed so that they can prosper their families and upgrade their levels".