PNM
PNM Main Director Wins CEO of The Year Award
Monday, 21 November 2022
PNM not only provides access to finance, but also assistance for underprivileged women. #Infotempo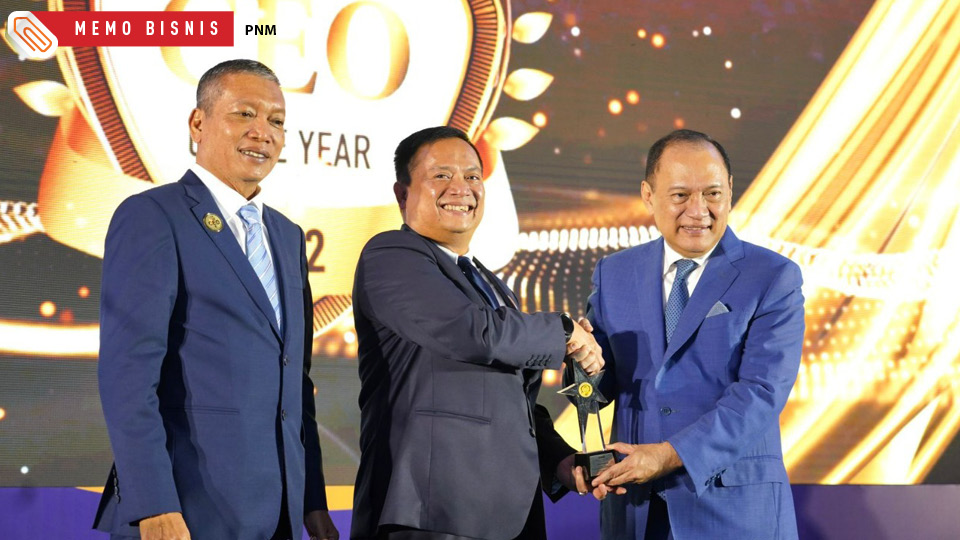 CEO of PT PNM Arief Mulyadi (center) received the CEO of The Year award at the Infobank TOP 100 CEO & The Next Leaders Forum 2022 at the Pullman Hotel, Wednesday, 23 November 2022.. tempo : 168554659854_
President Director of PT PNM, Arief Mulyadi won an award in the CEO of The Year, Infobank TOP 100 CEO, and The Next Leaders Forum 2022 at the Pullman Hotel, Wednesday, 23 November 2022. The year-end forum award organized by Infobank Media Group is a form of appreciation and recognition to the best bankers and CEOs as well as cadres of leaders in financial institutions who are the foundation and hope of the future financial sector.
The President Director of PT PNM, Arief Mulyadi, was very grateful for the award. "Thank you to Infobank, partners and also PNM customers. This is the result of the work of the entire PNM family. I thank you for the award in the Top 100 CEO category. Hopefully, with this award, PNM will be able to contribute more in advancing and fostering the people's economy," said Arief.
PT PNM not only provides access to finance, but also provides assistance for underprivileged women. For this reason, PNM will continue to provide assistance to ultra-micro business actors, especially underprivileged women, and continue to contribute to optimizing extreme poverty alleviation.
Arief also thanked the Account Officers and customers of PNM Mekaar. "I would like to thank the AOs for their hard work, persistence, and striving effort to assist customers and make them move forward. Thank you to PNM fostered customers who hope to grow with PNM, for their enthusiasm to provide benefits for themselves, their families, the surrounding environment, the society, and the country," he said.
He also hoped that PNM can commit to keep growing, care for, and inspire all Indonesian people. As of November 22, 2022, PNM has disbursed Rp159 trillion in financing to 13.3 million PNM Mekaar customers. Currently, PNM has 4213 service offices throughout Indonesia serving MSMEs in 34 provinces, 422 regencies/cities, and 6,158 districts.