Fading Traces of Indonesian Gulags
Monday, 3 October 2022
Detention camps and forced labor sites for political prisoners of 1965 can be found in a number of regions. Most of these camps are nearly unknown today. There is a push to create a memorial.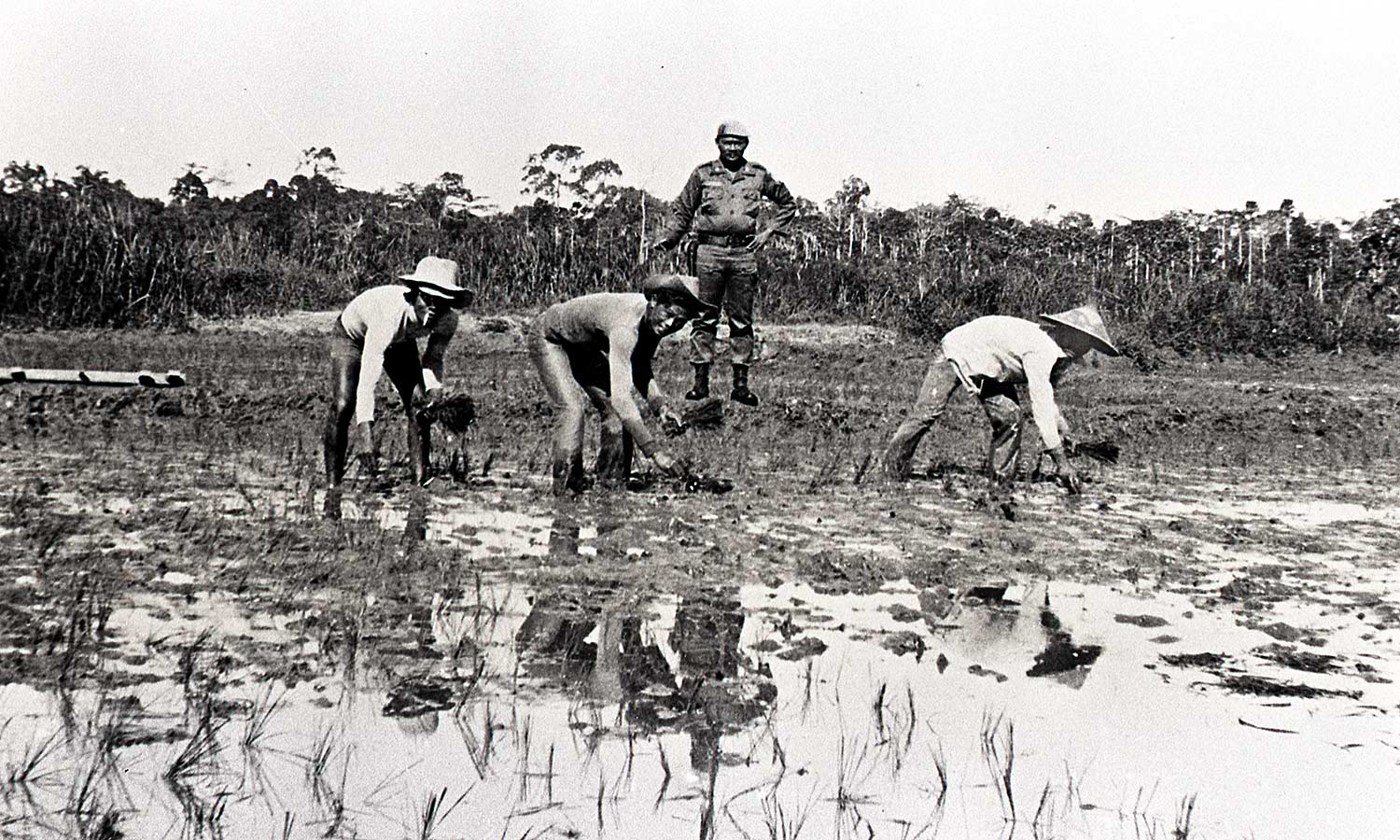 A soldier supervises 1965 political prisoners planting rice on a field on Buru Island, Maluku, 1979. TEMPO Doc./Amarzan Loebis . tempo : 167527738819
WALKING down Jalan Perintis Kemerdekaan in Tangerang, Banten, always brings back 40-year-old memories for Bedjo Untung. This area which is now packed with schools, offices, and shopping centers conceals a dark past. "This is where we were subjected to forced labor," he said on Wednesday, August 31.
Bedjo was a political prisoner in 1965. The man born in Pemalang, Central Java, on March 14, 1948, was arrested on October 14, 1970 in Ja
...

Berlangganan untuk lanjutkan membaca.
Kami mengemas berita, dengan cerita.

Manfaat berlangganan Tempo Digital? Lihat Disini