A Long Rally Brings Heavy Burden
Monday, 21 March 2022
The rise in the Fed's interest rates will sooner or later creep into domestic interest rates. Bank Indonesia must rewrite its scenario.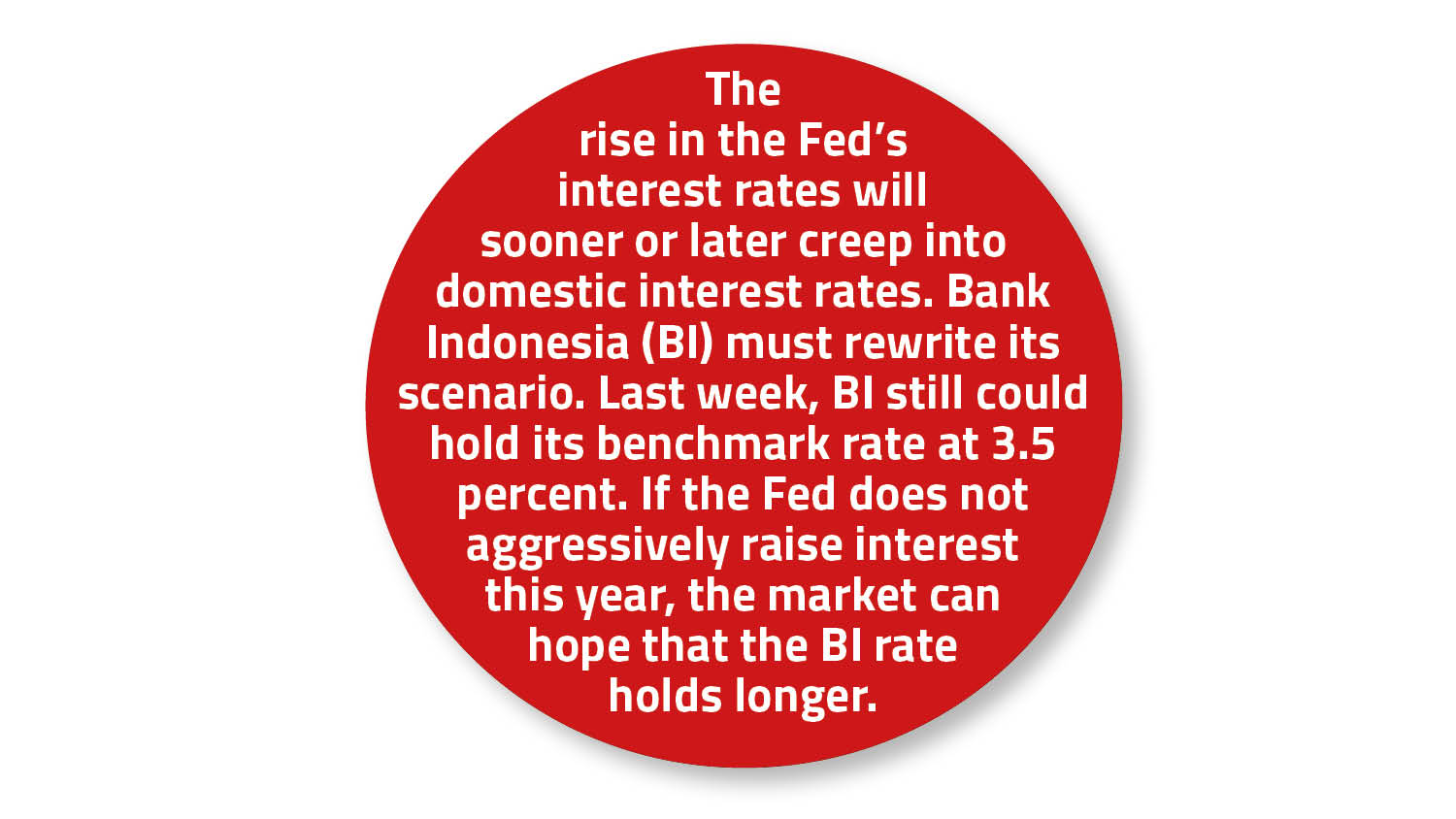 A Long Rally Brings Heavy Burden. tempo : 167014727423
BEWARE of interest rate hikes long rally this year. The United States' Federal Reserve just started it last week, by raising the Fed Fund Rate from 0.25 percent to 0.5 percent. This time, the global financial markets reacted calmly. It has long been anticipated and priced in.
However, that was only the first of many more hikes to come. The Fed has sent a new signal that there will be six more rate hikes until the end of this year, wit
...
Kuota Artikel Gratis Anda Sudah Habis
Silahkan berlangganan untuk menikmati akses penuh artikel eksklusif Tempo sejak tahun 1971
PAKET TERPOPULER
12 BULAN
696.000
Rp 594.000
*Anda hemat -Rp 102.000
*Update hingga 52 edisi Majalah Tempo
1 BULAN
Rp 54.945
*GRATIS untuk bulan pertama menggunakan Kartu Kredit