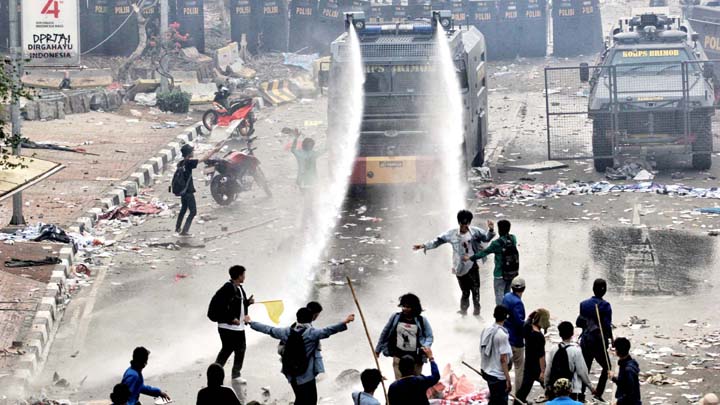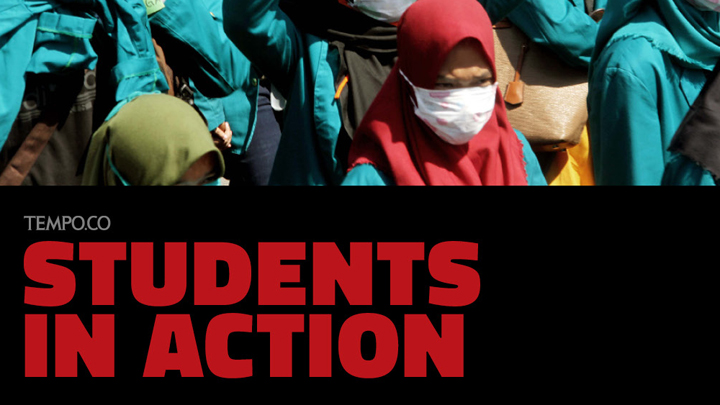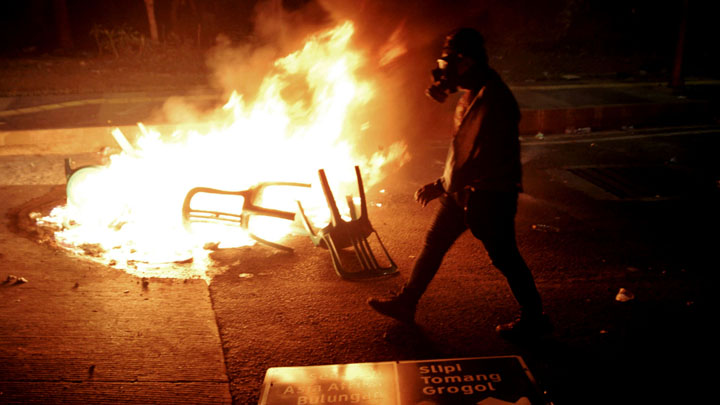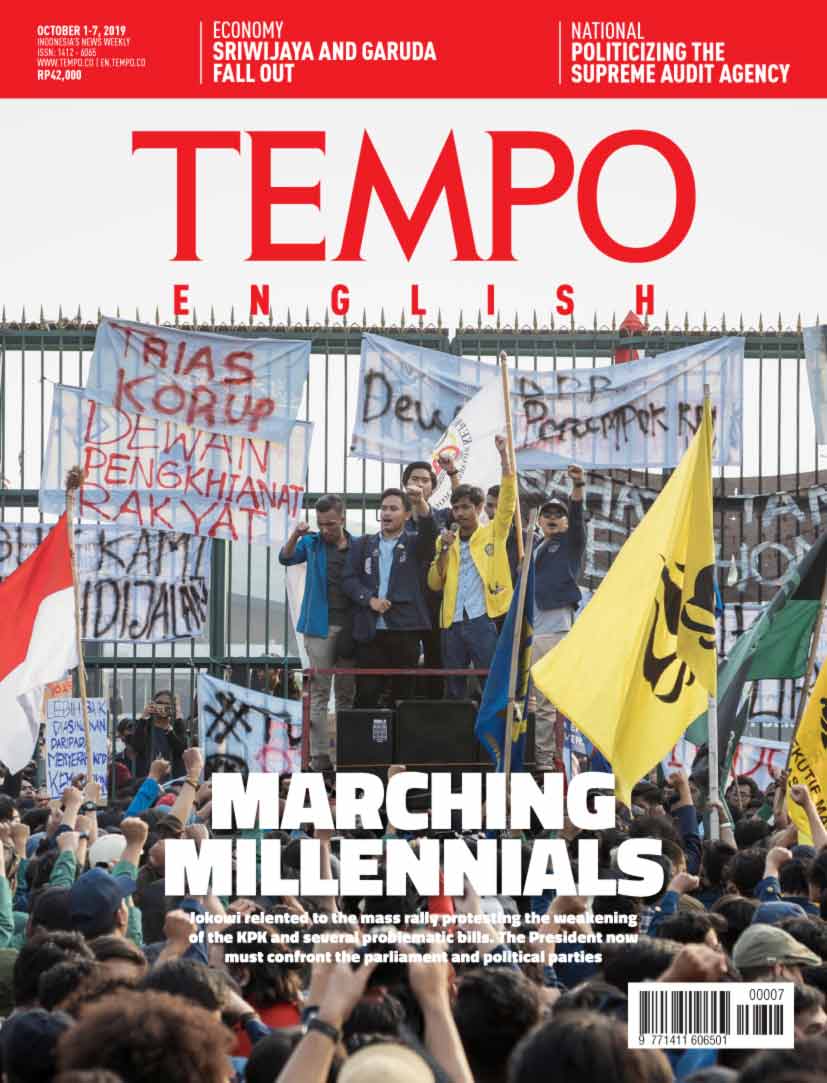 Edition 01 October 2019
Law
Law
There Was No Special Meeting With Judge Syamsul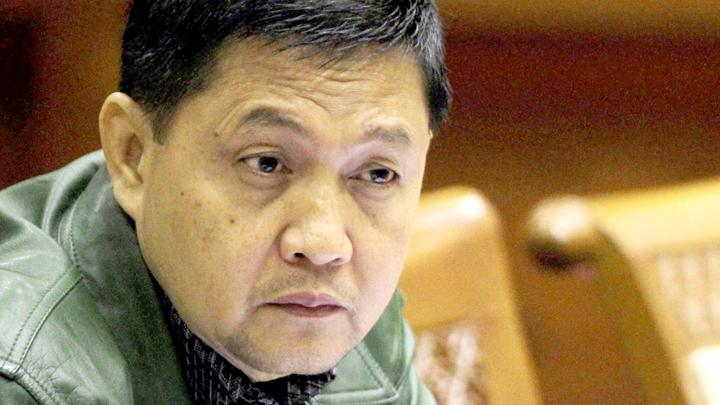 Ahmad Yani, lawyer for Syafruddin Arsyad Temenggung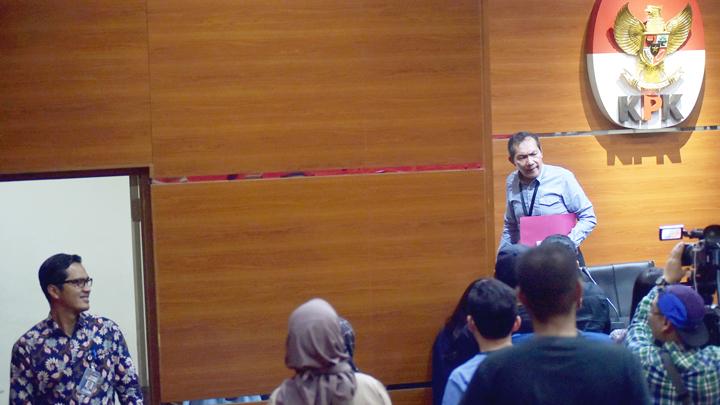 Entangled in Audit Games
BPK member Rizal Djalil was named as suspect in the public works ministry's drinking water project corruption case. He allegedly manipulated audits and made certain arrangements in projects.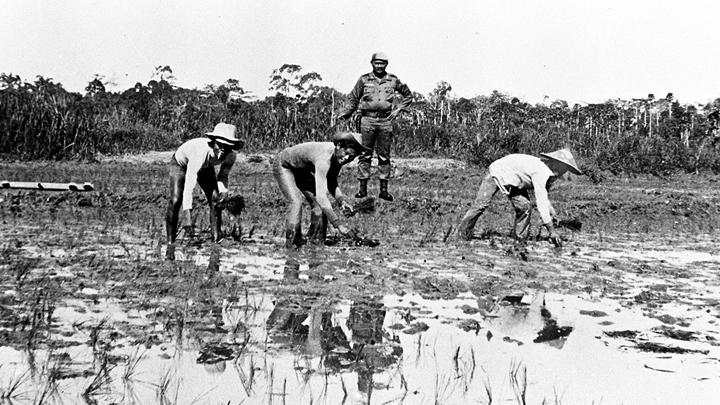 Amarzan, Sokotra is Who Knows Where
THE life and times of Amarzan Loebis was much like a long, winding road. From Tanjungbalai, Asahan, North Sumatra, he landed in Jakarta with an aim to continue his studies. But Amarzan, at the time just 23 and already known as a poet under the moniker Amarzan Ismail Hamid, was drawn to being reporter for the daily, Harian Rakyat Minggu, instead. At the newspaper, which happened to be affiliated with the Indonesian Communist Party (PKI), Amarzan edited the culture page.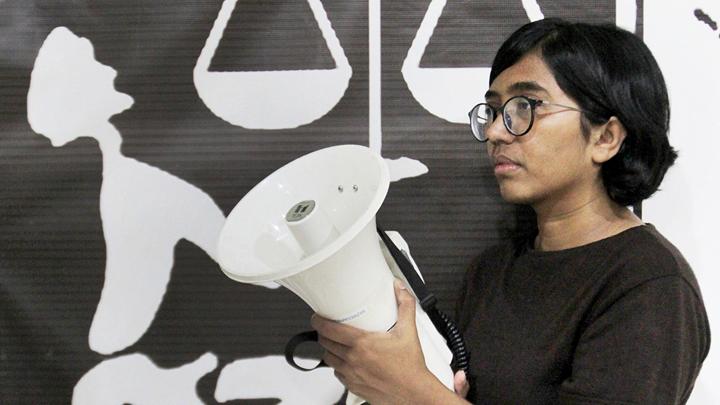 There Are Attempts to Downplay Students' Action
Asfinawati, Director, Indonesia Legal Aid Foundation:
Letters
I Nyoman Dhamantra's Objection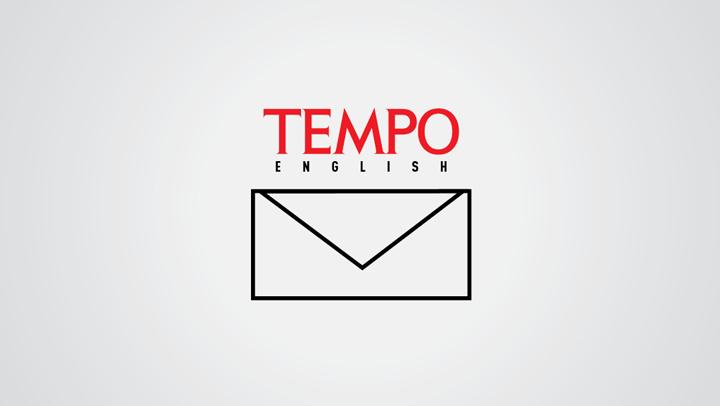 Regarding the cover story of Tempo's September 10-16, 2019 edition, pages 14-24, I herewith convey my objection because the article only based to the Corruption Eradication Commission (KPK) information without mentioning resource persons, especially part of the report on page 17.
Photo
Picture Window
The Exodus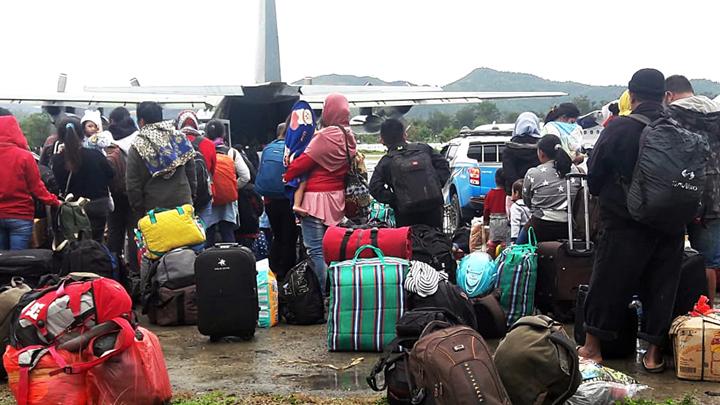 Residents queuing to board an Indonesian Military (TNI) airplane at the Wamena Airport in Jayawijaya, Papua, Saturday, September 28. People are flocking the airport in an attempt to leave the city following riots that broke out on Monday, September 23, that killed 33 people and injured 76. ANTARA/Iwan Adisaputra
Sidelines
From inside his ceramic barrel, Diogenes viewed politics and people bleakly. He saw 4th century BCE Athens as place of greed and hypocrisy.
Easy to Read and Trustworthy
Subscribe
Get 45% discount on every TEMPO subscription package purchase.