Fruitless Efforts to Nail Sjamsul
The KPK continues to find steep roads and dead ends in investigating the BLBI case implicated Sjamsul Nursalim and his wife. Everything stops as Syafruddin Arsyad Temenggung walks free.
Edition : Monday, April 19, 2021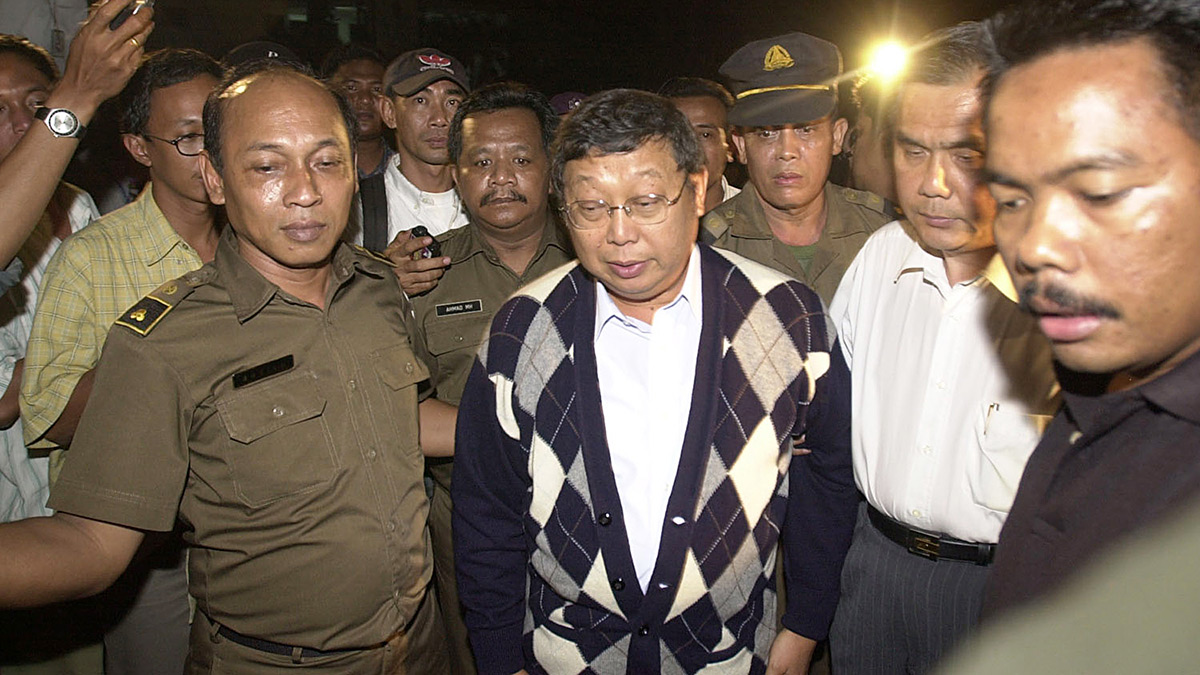 THE Bank Indonesia Liquidity Assistance (BLBI) corruption case that the Corruption Eradication Commission (KPK) had been investigating since 2013 ended officially on Thursday, April 1. That day, the KPK announced the issuance of an investigation termination warrant (SP3). Two people implicated in the case, Sjamsul Nursalim and his wife Itjih, are no longer suspects.
KPK's acting spokesman, Ali Fikri, said that the anti-graft agency held three case reviews before issuing the SP3. Five leaders, prosecution directors, and structural officials at the KPK agreed to drop the case that had incurred Rp4.58 trillion in state losses. "There were no other efforts that the KPK could do," said Ali at the beginning of April.
According to Ali, the KPK also asked for the opinions of legal experts and academics before making the decision. A source with knowledge of the SP3 issuance process said that KPK leaders agreed to drop the case after hearing the opinion of Justice and Human Rights Deputy Minister Edward Omar Sharif Hiariej or Eddy Hiariej. The source also said Eddy was of the opinion that Sjamsul and Itjih case could be dropped, as there were no longer any state official in the BLBI case handled by the KPK.
On July 9, 2019, the Supreme Court (MA) acquitted Syafruddin Arsyad Temenggung, former chairman of the Indonesian Bank Restructuring Agency (IBRA). Before, the Jakarta High Court had increased Syafruddin's sentence from 13 years in prison and a fine of Rp700 million to 15 years imprisonment and a Rp1-billion fine. A year later, in June 2020, the Supreme Court rejected the KPK's request for a judicial review.
W251bGwsIjIwMjEtMDUtMTIgMDc6NTY6MDYiXQ
Eddy Hiariej told Tempo that he followed the case review with two other criminal law experts in September last year. "They asked my opinion as a criminal law professor, long before I was appointed to be justice deputy minister," he said. He gave his opinion based on cessation decision that freed Syafruddin because his act did not violate the law.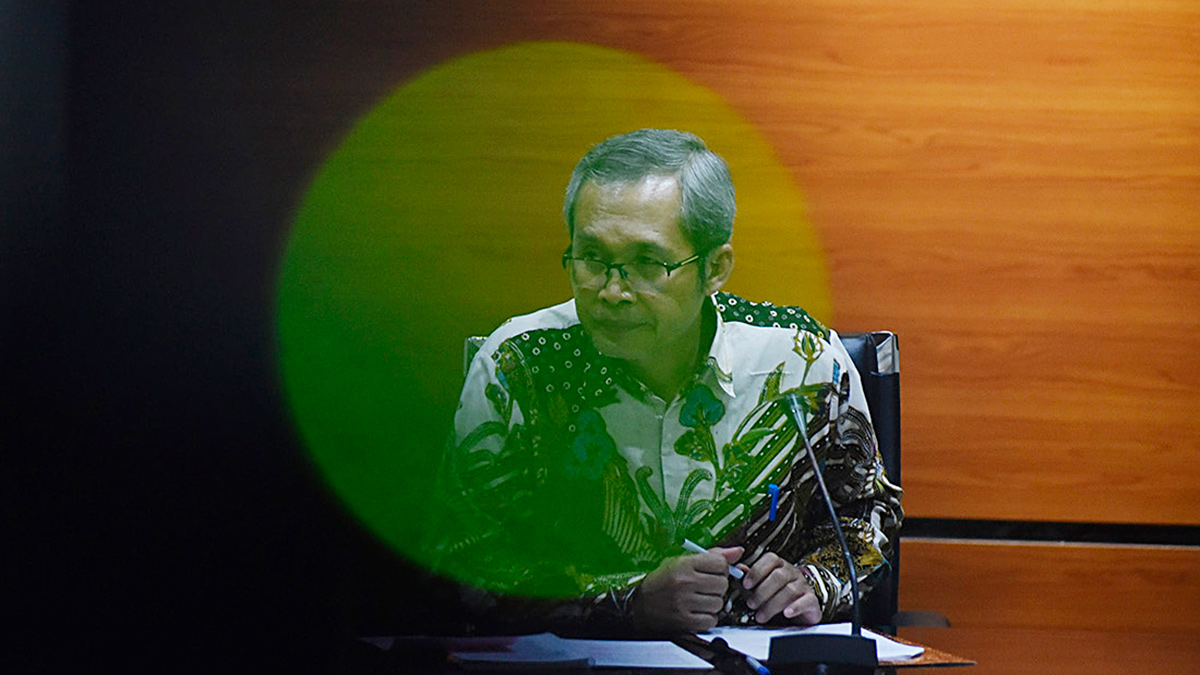 KPK Deputy Chairman, Alexander Marwata, giving a press statement at the Corruption Eradication Commission building, Jakarta. Tempo/Imam Sukamto
He refered a doctrine of criminal law that stated if one of the participant actors is freed with a justification, all other actors should also be freed. Eddy added that because Syafruddin was released by the Supreme Court with the justification, "referring to the Supreme Court decision, the process for Sjamsul Nursalim, as a participating actor, should be stopped."
The KPK had named Syafruddin Temenggung the first suspect in the BLBI case—as fully agreed by five KPK leaders, the deputy of enforcement, the director of prosecution, and a number of investigators in March 2017. Syafruddin became a suspect because he issued a certificate of settlement (SKL) for Sjamsul Nursalim, owner of Bank Dagang Negara Indonesia (BDNI) who received Rp47.2 trillion BLBI funds. Sjamsul was considered to have paid a remaining debt of Rp4.8 trillion in April 2004, but the KPK suspected that he had only paid Rp1 trillion.
Some investigators believed that Sjamsul should have been named a suspect as well. But others disagreed. Such decision was considered hasty, and there were concerns that it would interfere with the investigation strategy. "At the time, we took into account the fact that Sjamsul had never been investigated at all," said Laode Muhammad Syarif, former KPK deputy chairman (2015-2019) on April 17.
Sjamsul did not respond to KPK's summons for questioning. Since 2001, he has lived in Singapore. Investigators were worried about the interpretation of decision No. 21/2014 by the Constitutional Court regarding the obligation to probe someone before they are named a suspect. To work around it, Syarif said, the KPK sent three summons to Sjamsul's addresses in Jakarta and Singapore. None were responded, and Sjamsul was never named as a suspect.
KPK leaders and investigators held another discussion about Sjamsul's status in August 2018. At that time, the Jakarta Corruption Court was trying Syafruddin Arsyad Temenggung. There was no debate—they all agreed that Sjamsul and his wife Itjih met all requirements to be named as suspects. One of the considerations was the testimony by IBRA's former deputy of asset management Mohammad Syahrial regarding a meeting at the IBRA office in 2003.
When testifying in Syafruddin's court trial, Syahrial revealed the role of Itjih during two meetings at IBRA's office in October 2003. Both meetings were about the settlement of a Rp4.8-trillion debt that Dipasena farmers owed BDNI. The assets were handed over to IBRA as part of Sjamsul's liability settlement. During the meetings, the farmers' debt to BDNI, which was guaranteed by Dipasena Citra Darmaja and Wachyuni Mandira—two companies owned by Sjamsul—was declared as good, even though it was proven to be non-performing later on.
The KPK grew more confident when the Corruption Court ruled Syafruddin guilty, and named Sjamsul and Itjih as suspects on June 10, 2019. Around 22 months later, their statuses were revoked after the KPK issued the SP3. In the end, Sjamsul and Itjih remained untouchable by KPK investigators.
•••
THE KPK continued to find steep roads and dead ends in investigating the BLBI case. Bambang Widjojanto, former KPK deputy chair (2011-2015), said that the case was actually under the radar of previous leaders. According to Bambang, gathering intel for the BLBI case took a long time, because investigators were unable to find elements of crime.
The KPK investigation over the case of Sjamsul Nursalim was also met with a number of legal cases implicating Bambang and his KPK colleagues. Bambang stepped down from his post after he was named a suspect in January 2015, accused of directing witnesses to give false testimonies when acting as a lawyer at a Constitutional Court trial in 2010. A month later, the KPK chairman at the time, Abraham Samad, was named as a suspect for document forgery.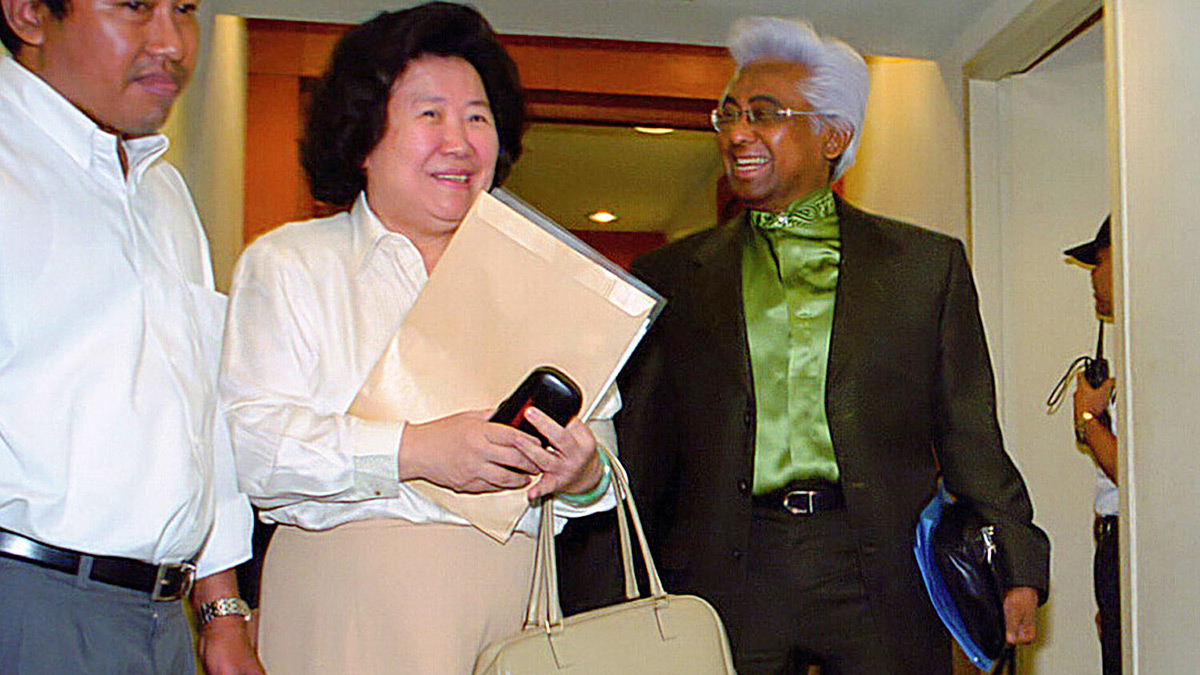 Sjamsul Nursalim's wife, Itjih Nursalim (center), at the IBRA office, Jakarta, July 2002. Tempo/Bagus Indahono
The third generation of KPK leaders inherited the BLBI case to its successor, Agus Rahardjo, who helmed the agency from 2015 to 2019, and four other leaders. They were the ones who named Sjamsul as a suspect. But their investigations were met with numerous setbacks, and several KPK staff members were terrorized. A law enforcer said that a KPK investigator had even lost his laptop, which had documents related to the BLBI investigation.
Laode Muhammad Syarif did not deny this incident. He confirmed that KPK leaders and investigators received pressure at the time. "It's part of the job risk," he said.
The KPK also felt that other legal institutions did not support them. Syarif highlighted the acquittal of Syafruddin Arsyad Temenggung. The verdict was controversial as one of the judges, Syamsul Rakan Chaniago, had met with Syafruddin's lawyer, Ahmad Yani, one week before the verdict. Both Syamsul and Yani admitted that they met, but denied that it was to talk about the BLBI case.
KPK prosecutors included the chronology of this meeting in the judicial review proposal submitted to the Supreme Court. In June 2020, the Supreme Court rejected it.
RIKY FERDIANTO