Instant Relief Fund
Monday, 29 November 2021
Ahead of the year-end, the government rolls out an aid program for the film industry using the national economic recovery (PEN) fund. The discourse sparks pros and cons.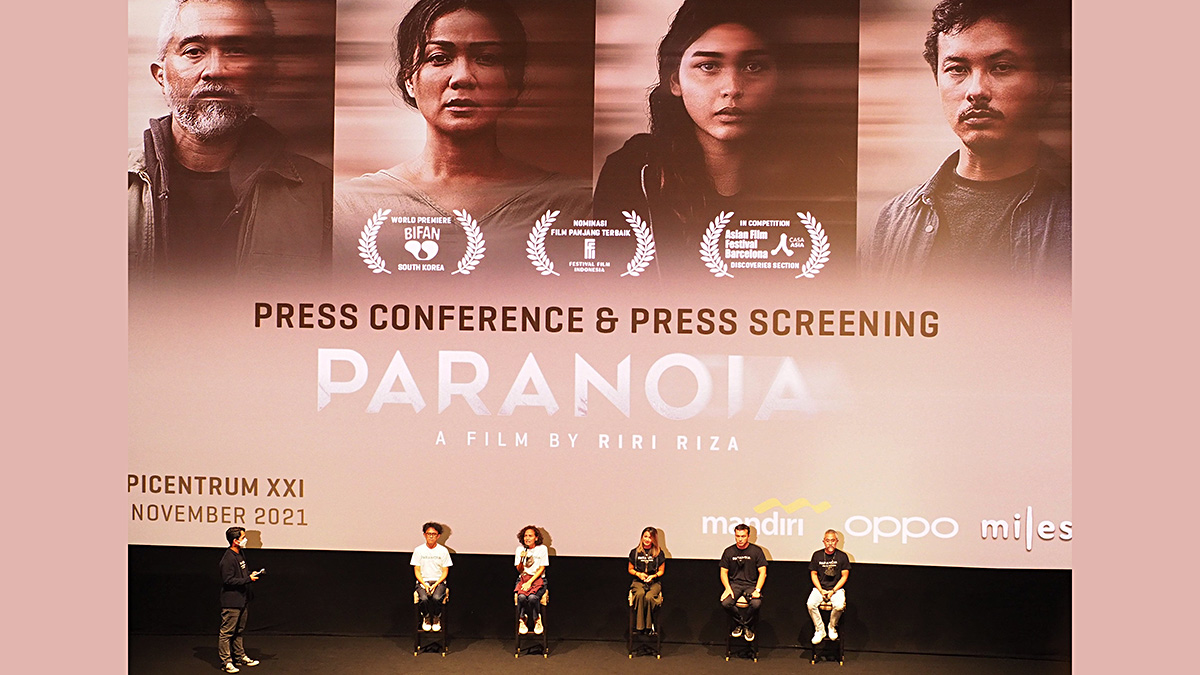 Director Riri Riza and producer Mira Lesmana with Paranoia film stars attending a press conference ahead of the screening of the movie at XXI Epicentrum, Jakarta, November 4. Tempo/STR/Nurdiansah . tempo : 166957596331
FANNY Chotimah could not stay in Jakarta for long. On Wednesday night, November 24, she immediately boarded the Argo Lawu train home to Solo, Central Java, after signing a commitment and cooperation agreement with the ministry of tourism and creative economy the same morning. "Thursday morning I will arrive in Solo, and start shooting at noon," Fanny told Tempo, Wednesday, November 24.
Time was not on her hands. Kemban
...
Kuota Artikel Gratis Anda Sudah Habis
Silahkan berlangganan untuk menikmati akses penuh artikel eksklusif Tempo sejak tahun 1971
PAKET TERPOPULER
12 BULAN
696.000
Rp 594.000
*Anda hemat -Rp 102.000
*Update hingga 52 edisi Majalah Tempo
1 BULAN
Rp 54.945
*GRATIS untuk bulan pertama menggunakan Kartu Kredit