PT PNM
The Minister of State-Owned Enterprises Meets the PNM Account Officers
Monday, July 4, 2022
The Kentongan Purwokerto event was attended by 300 acount officers. #Infotempo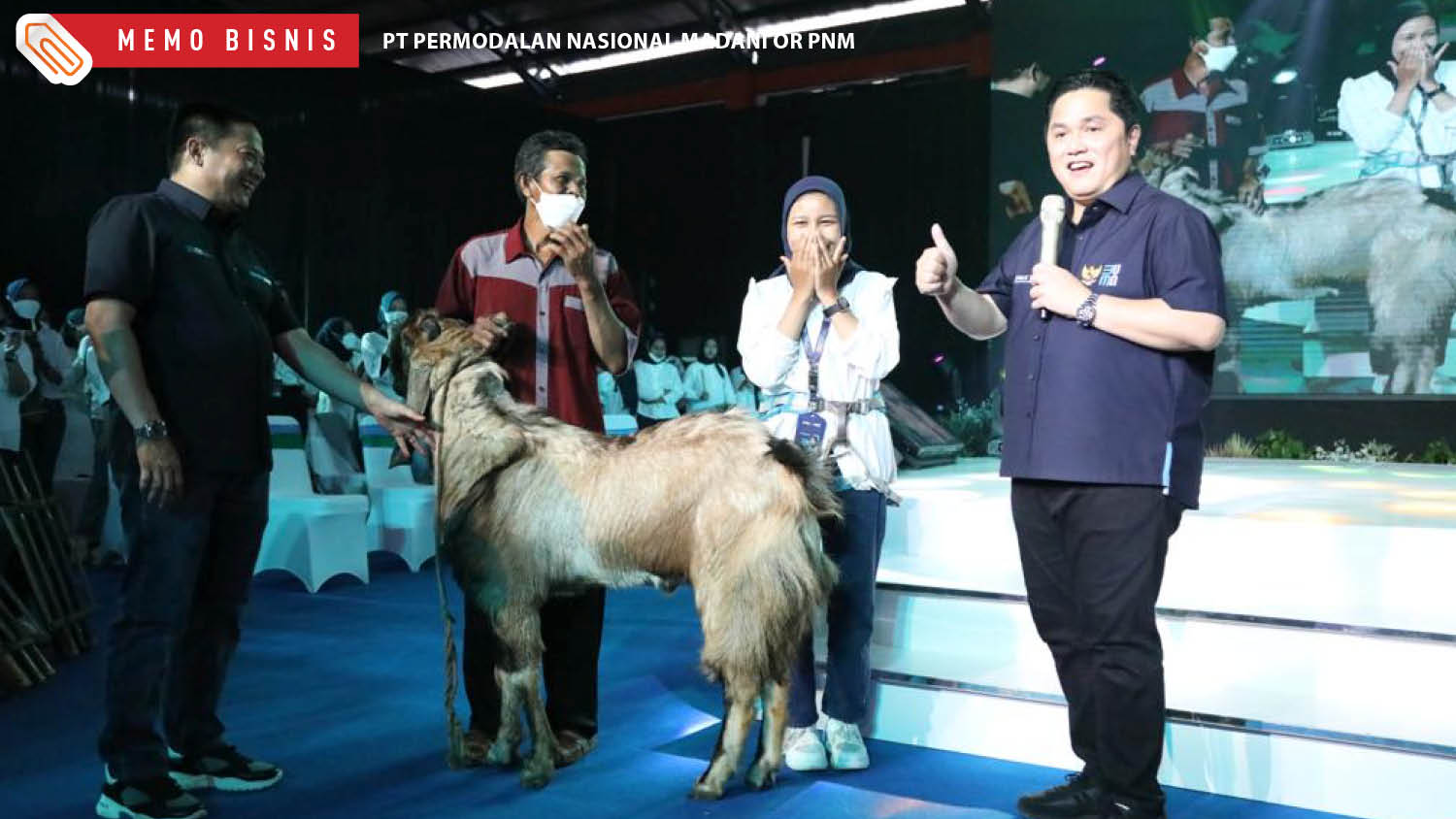 Erick Thohir, State-Owned Enterprises (SOEs) Minister, attended "Kentongan Purwokerto" event.. tempo : 170123947757.
PT Permodalan Nasional Madani or PNM with State-Owned Enterprises (SOEs) Minister, Erick Thohir, held a "Kentongan Purwokerto" event. It took place at GOR Satria Purwokerto, Central Java, on Tuesday, July 5, 2022 and was attended by PNM President Director, Arief Mulyadi. The purpose of this activity is to create a gathering forum for the Minister of SOEs and the Account Officer (AO) of PNM as well as introducing the local culture of Purwokerto.
On this occasion, Erick conveyed his motivation so that the AOs, as young Indonesians, keep making contribution for the progress of the nation. "Let's not be spectators! We have to be the foremost nation, who contributes to the progress of the nation's future," said Erick Thohir.
He also encouraged PNM AOs to continue increasing PNM Mekaar customers until 14 million customers by 2022. This PNM Kentongan was attended by 300 AO people. Besides, Erick also provides scholarships to 50 outstanding acount officers.
Erick Thohir warmly welcomed by PNM AOs who played 250 typical Purwokerto kentongan, which would later be handed over to the Smart Room of Dukuh Dai, Purwokerto. On that occasion, one of the Purwokerto inspirational PNM officer, Naini, told his story of being an inspirational AO.
"At first, I thought working at PNM requires a fairly high education, but it turned out that I, who graduated from high school, can work here, at PNM. I've been working at PNM for 8 months now. I was able to save my money and invest in goat farming," said Naini.
The "Kentongan Purwokerto" activity was closed with the distribution of gold savings to all PNM AOs. This symbol of gold savings aims to teach millennials of PNM people to start investing by saving gold through the PNM Digi application.
Until July 4, 2022, PNM Purwokerto has distributed financing of Rp 2.35 trillion to PNM Mekaar customers, totaling 232,616 thousand customers. Currently, PNM has 3,386 PNM Mekaar service offices and 688 PNM ULaMM service offices throughout Indonesia serving MSMEs in 34 provinces, 443 regencies/cities, and 5,640 sub-districts.