PNM
PNM Campaigns for Handwashing with Soap in Lombok
Monday, 17 October 2022
This campaign was attended by 500 participants, consisting of 250 PNM Mekaar customers and the public, especially underprivileged women.#InfoTempo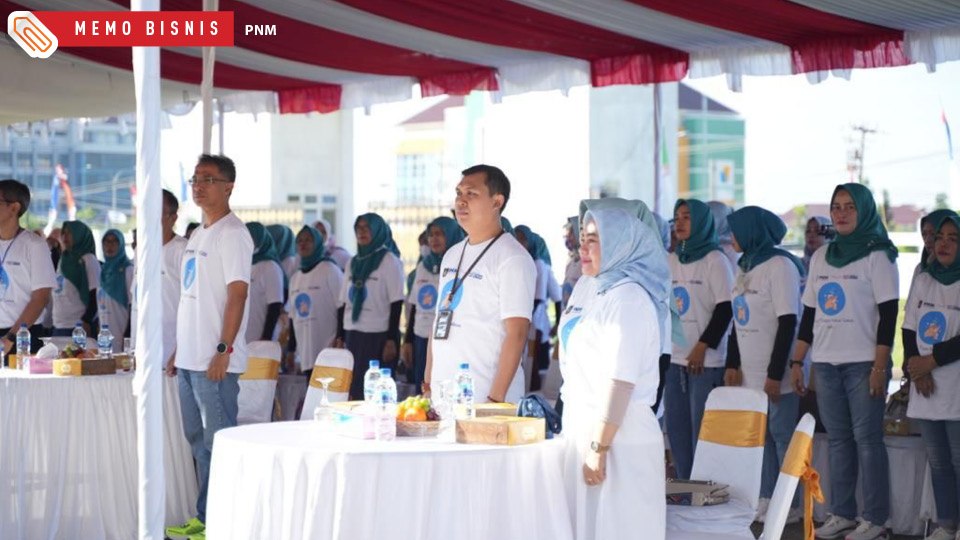 The campaign initiated by PT Permodalan Nasional Madani to hand-washing using soap and running water in the yard of the Regency Government Office, Central Lombok, West Nusa Tenggara, at Saturday, October 22, 2022.. tempo : 169569293034_
PT Permodalan Nasional Madani or PNM held a campaign to hand-washing using soap and running water in the yard of the Regency Government Office, Central Lombok, West Nusa Tenggara, at Saturday, October 22, 2022. PNM collaborated with Water.org, the Regional Government, and PLAN Indonesia in the hand-washing campaign.
Currently, the government is promoting washing hands using soap as the second pillar of Community-Based Total Sanitation (STBM). In the last two years, since the Covid-19 Pandemic, washing hands using soap has become an important part that the Government is trying to make it a habit in everyday life.
This campaign was attended by 500 participants, consisting of 250 PNM Mekaar customers and the public, especially underprivileged women. In addition, this activity was also attended by driving members of Family Welfare Empowerment program as drivers of behavior change in the community, and also by people with disabilities.
In addition to commemorating the Global Hand-washing Day, the event also aimed to provide education regarding proper hand washing steps as well as important times when to wash hands using soap and to be able to make this activity a habit in everyday life. The event was attended by the PNM Branch Leader, Darwis Hari Pondang, Representative from water.org, Aldi Surianingrat, and the Regent of Central Lombok, H Lalu Pathul Bahri, S.IP.
PNM has disbursed financing of IDR 146.43 trillion to a total of 12.9 million PNM Mekaar customers as of October 19, 2022. Currently, PNM has 4,138 service offices throughout Indonesia serving MSMEs in 34 provinces, 422 regencies/cities, and 5640 districts.