PT Permodalan Nasional Madani (PNM)
Community Leaders Encourage PNM Personnel to Support MSMEs Upgrading
Monday, 24 October 2022
This training is due to PNM's commitment to mentoring in building emotional relationships and providing support to customer assistants.#InfoTempo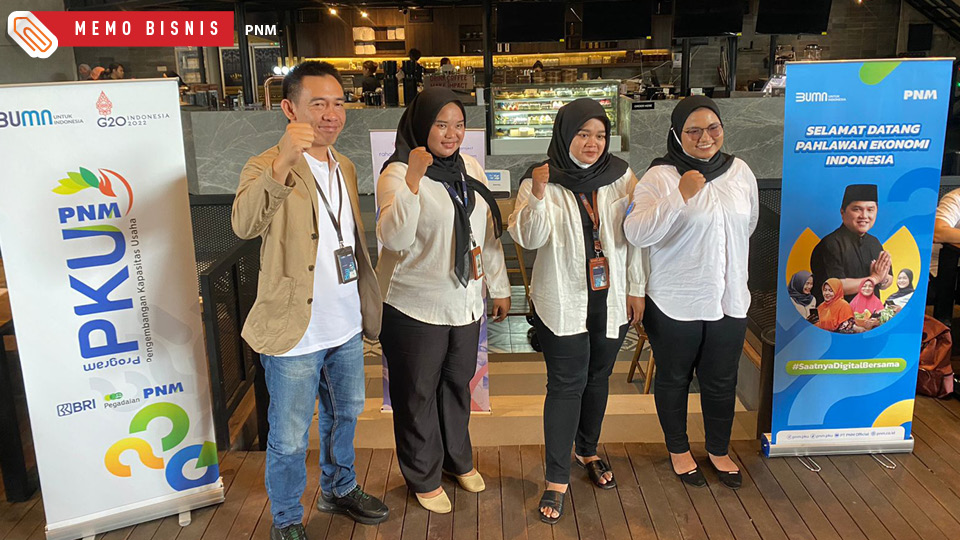 Community Leaders Training with the theme "Quality PNM Personnel, Supporting MSMEs Upgrading", on Friday, October 21, 2022.. tempo : 169569483943_
Community Leaders Training with the theme "Quality PNM Personnel, Supporting MSMEs Upgrading" was held simultaneously in 4 cities: Bekasi, Depok, Subang, and Tangerang, on Friday, October 21, 2022. Then, it was also held simultaneously in 4 cities: Bogor, Indramayu, Serang, and Sukabumi, on Saturday, October 22, 2022. The trainings which were attended by a total of 3,000 participants was the result of a collaboration between PT Permodalan Nasional Madani (PNM) and Karya Digital Madani (KDM) through the Business Capacity Development (Pengembangan Kapasitas Usaha, PKU) program.
Community Leaders are PNM Mekaar customer assistants, who will help customers to carry out simple mentoring and training within the group, so that the customer's business can further grow and upgrade. This training is a form of PNM's mentoring commitment in building emotional relationships and providing support to customer assistants as a provision to gain new knowledge that will affect the progress of PNM customers' businesses.
This training will also be conducted nationally in the future. Then, to support the event, entertainment such as traditional dances, stand-up comedy and band performances from the PNM Branch Team of each city have enlivened the event that day.
Furthermore, this training is also a form of collaboration between PNM PKU and KDM that facilitates the provision of materials along with social media programs such as Bakool, UMKM Cool Products (PKU), Learning Together with PNM, and Chatting Together PNM. The training runs in accordance with strict health protocols.
PNM has disbursed financing amounting to Rp 147.37 trillion to PNM Mekaar's 12.93 million customers as of October 20, 2022. Currently, PNM has 3,507 PNM Mekaar service offices and 688 PNM ULaMM service offices throughout Indonesia serving MSMEs in 34 provinces, 422 regencies/cities, and 5,640 districts.