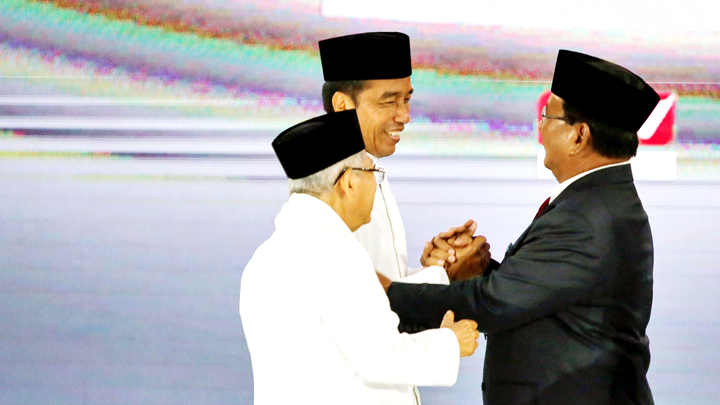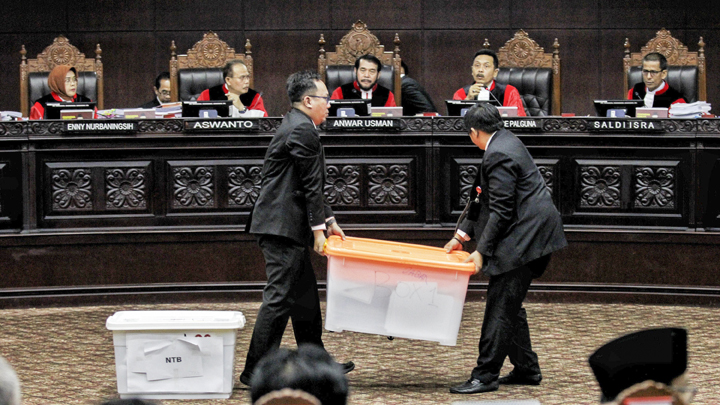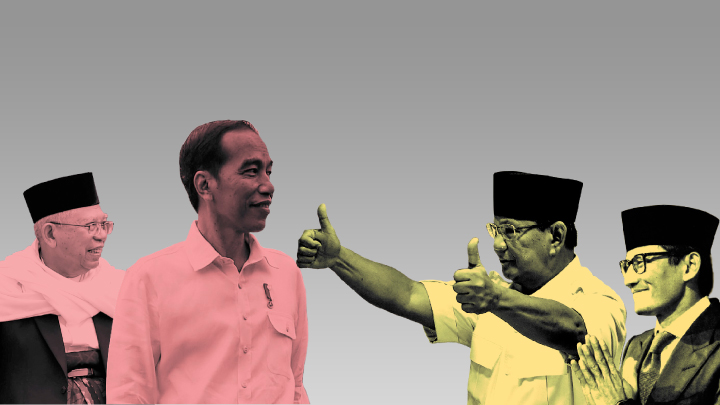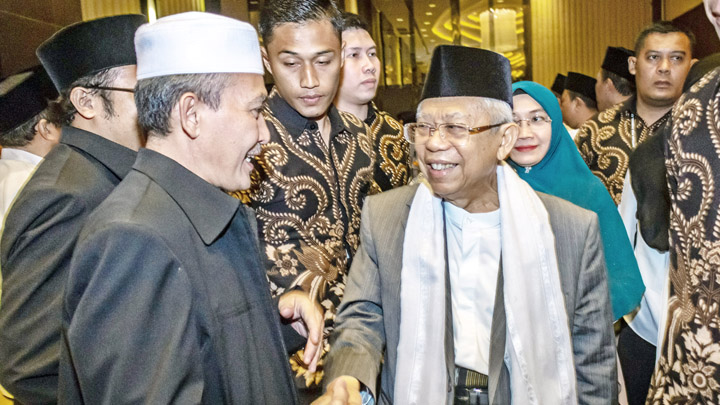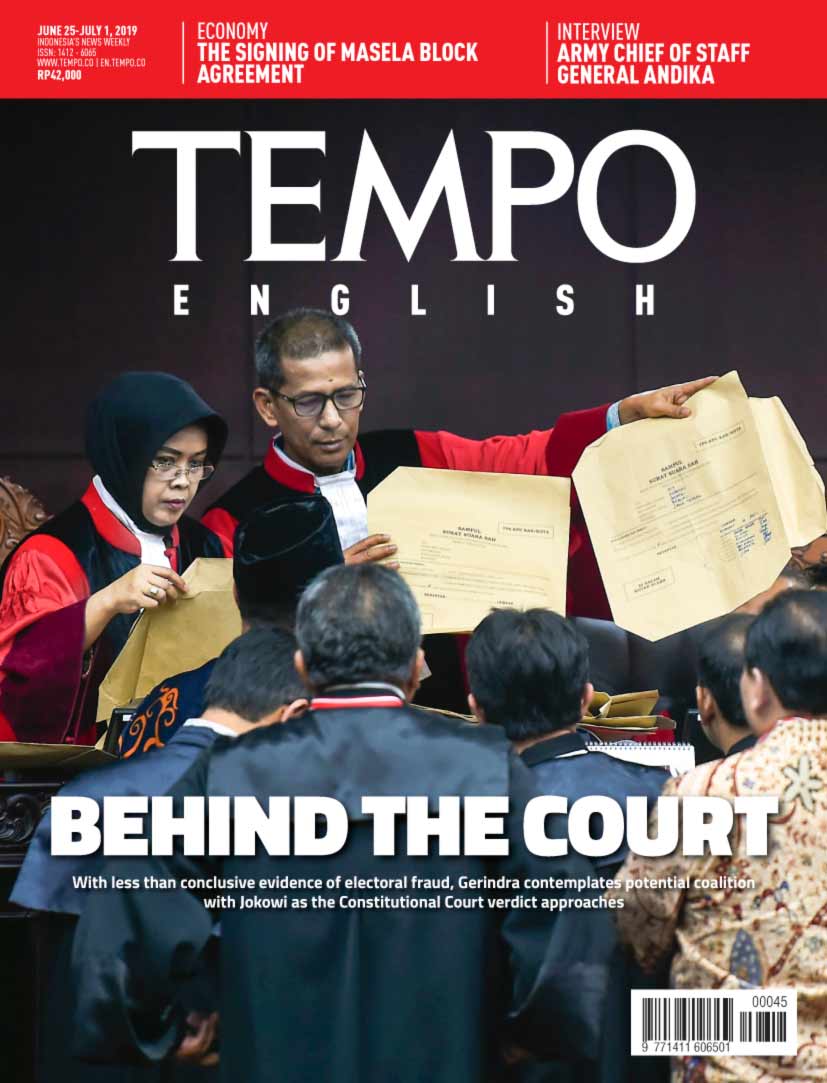 Edition 25 June 2019
Arts
Arts
Emil's Unusual Mosques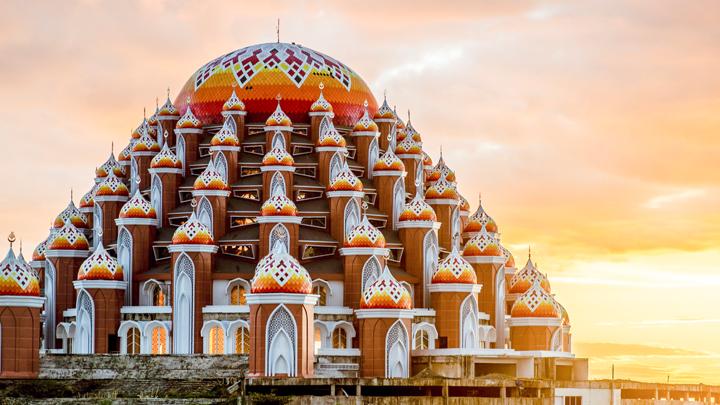 The design of the 99 Kubah Asmaul Husna mosque in Makassar is unlike any other mosque in Indonesia. The mosque, designed by Ridwan Kamil, also draws criticism for its non-environmentalfriendly features.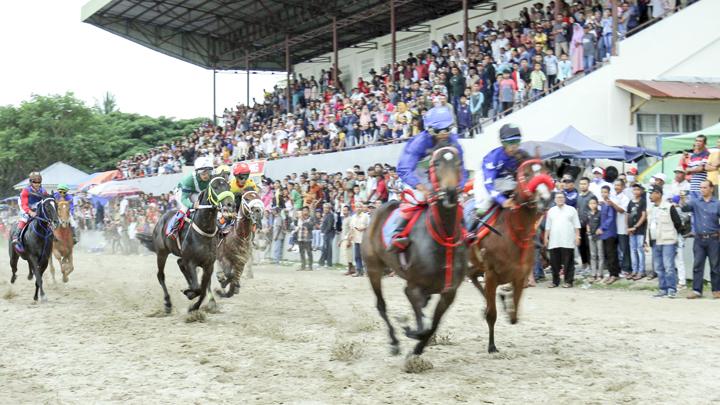 The Growing Enthusiasm for Minang Horse Racing
THE tradition of horse racing in the Minang area (West Sumatra) has lasted for centuries. Apart from being a custom, horse racing in West Sumatra has now become an annual agenda of the Indonesian Equestrian and Horse Racing Association, as an event organized in Payakumbuh. Minangkabau horse racing also has multi-effects, ranging from developing people's horse breeding, providing a living for horse handlers and jockeys, to boosting regional tourism.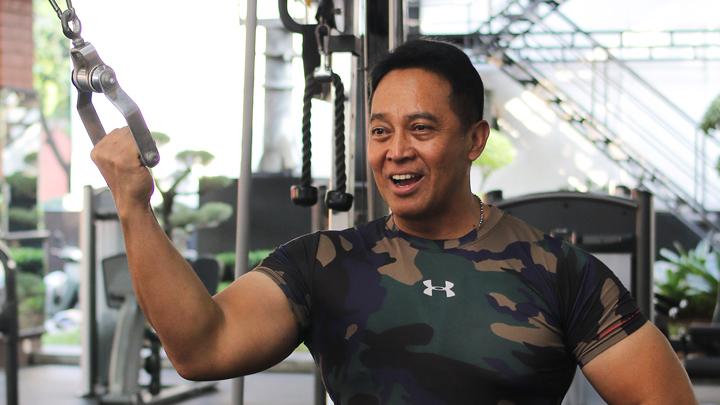 General Andika Perkasa, the Indonesian Army Chief of Staff: I Have No Reason to Distrust Polri
THE Indonesian armed forces, particularly the army, found itself caught in a crossfire between supporters of Joko Widodo and Prabowo Subianto who are bitterly polarized in the recent presidential election.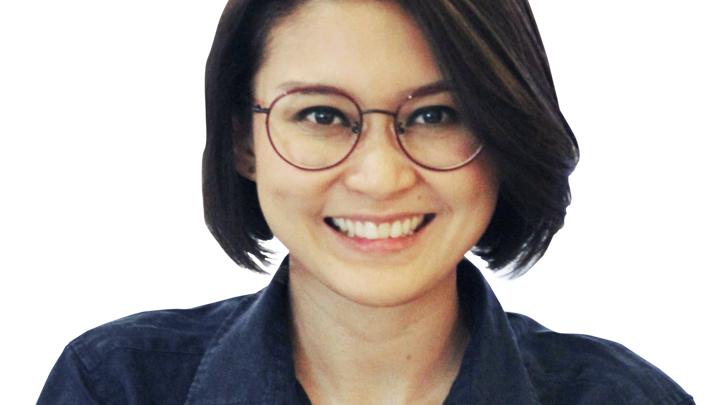 Retiring from Social Media
Marissa Anita
Photo
Picture Window
Big Bash For The Big Durian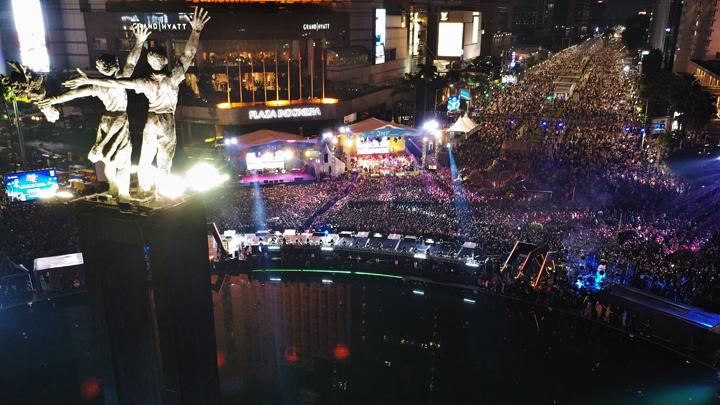 Unlike last year when it seemed the governor forgot to do it, Jakarta celebrated its 492nd anniversary with a big bash Saturday night, June 22.  Centered at the Hotel Indonesia Roundabout smack in the heart of the city , Jakarta made up for last year's miss with a huge street party themed "The New Face of Jakarta", with multi-stages offering music and entertainment all night long, with not a single car, bus, nor motorbike in sight to spoil the revelries. TEMPO/Subekti
Sidelines
Where does politics end? In a house and garden in Turkey. At the end of Voltaire's story, Candide, when the comic novel's protagonist meets an old man who is living peacefully on a peaceful plot of land.
Easy to Read and Trustworthy
Subscribe
Get 45% discount on every TEMPO subscription package purchase.